The Jean Bishop Integrated Care Centre
An exemplar facility for integrated care with wellbeing at its heart.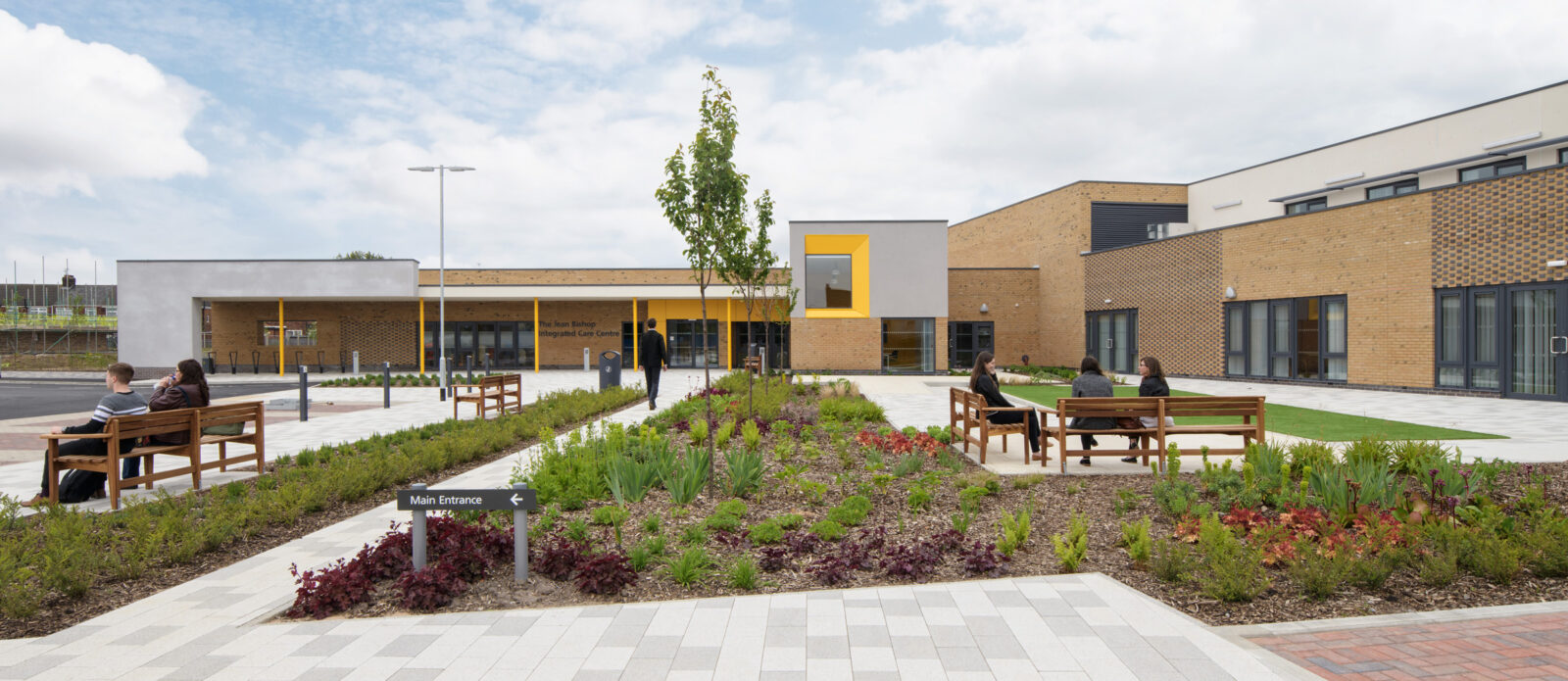 Client:
Citycare with NHS Hull CCG and Community Health Partnerships
Role:
Architect, Lead Consultant
The pioneering Jean Bishop Integrated Care Centre is the first of a new class of NHS facilities to cater for the needs of an increasingly elderly population, providing out of hospital care and reducing the need for hospital admission. Adopting an entirely new way of delivering health services, the centre brings together a range of specialist services to provide a more holistic approach to health, care, and social support. A welcoming heart to the building, with clear wayfinding and open and transparent views to landscaping, supports the wellbeing of patients, staff and visitors.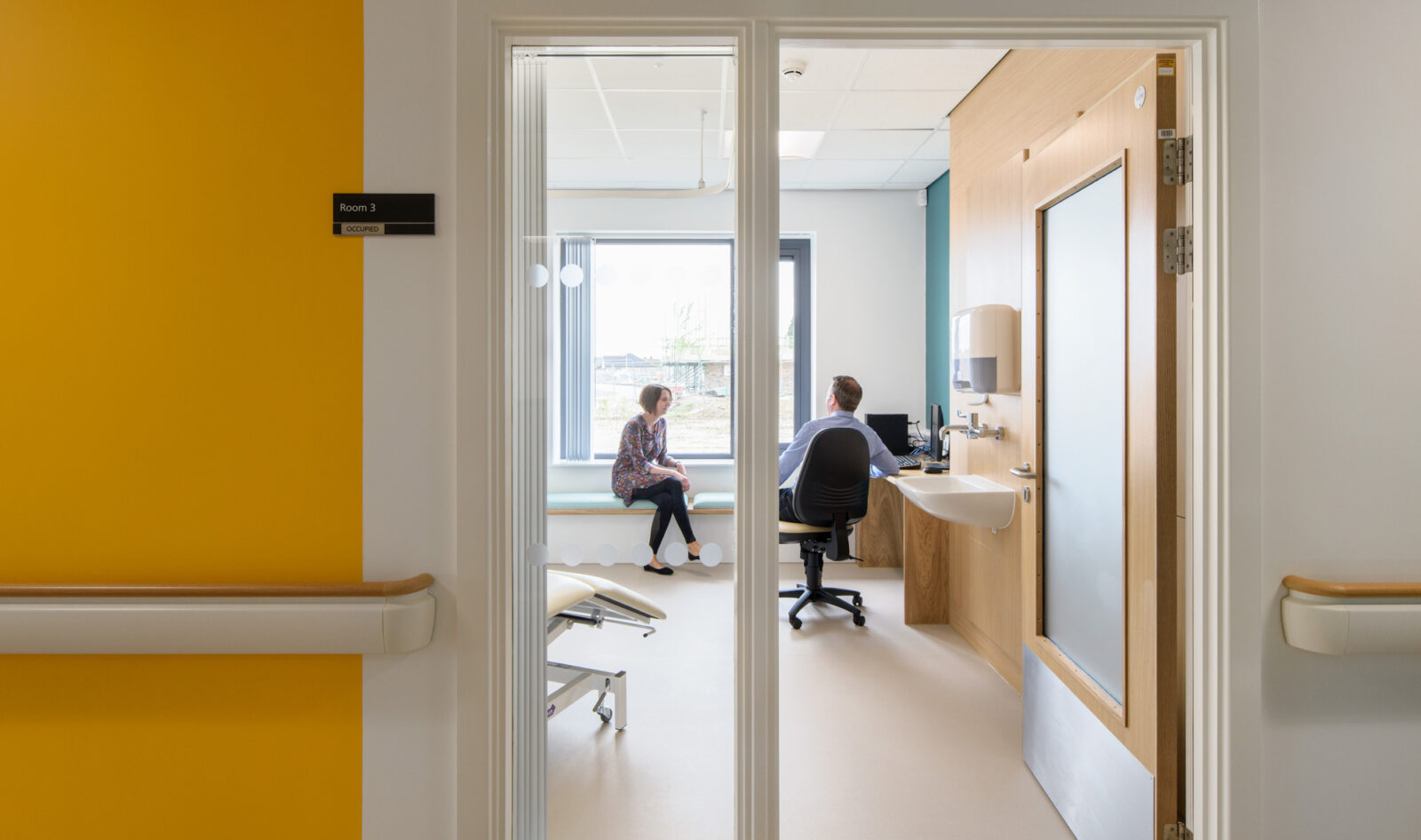 01
Creating a comfortable environment for all patients
By organising the welcoming point at the heart of the low-rise building, all the clinical and support functions are nearby and accessible. The planning logic of interspersing clinical and public spaces fosters a sense of reassurance and wellbeing. This is central to the experience of patients, staff, and visitors in their journey from diagnosis to treatment and therapy.
The therapeutic and non-institutional character of the design is immediately apparent with abundant daylight, views to gardens, and comfortable and convenient waiting spaces. The generous public realm segregates traffic and provides a boulevard and garden spaces, which encourage mobility and time outdoors.
As a patient I felt everything about my health, wellbeing and lifestyle, despite my age, was important and I was treated as a whole person.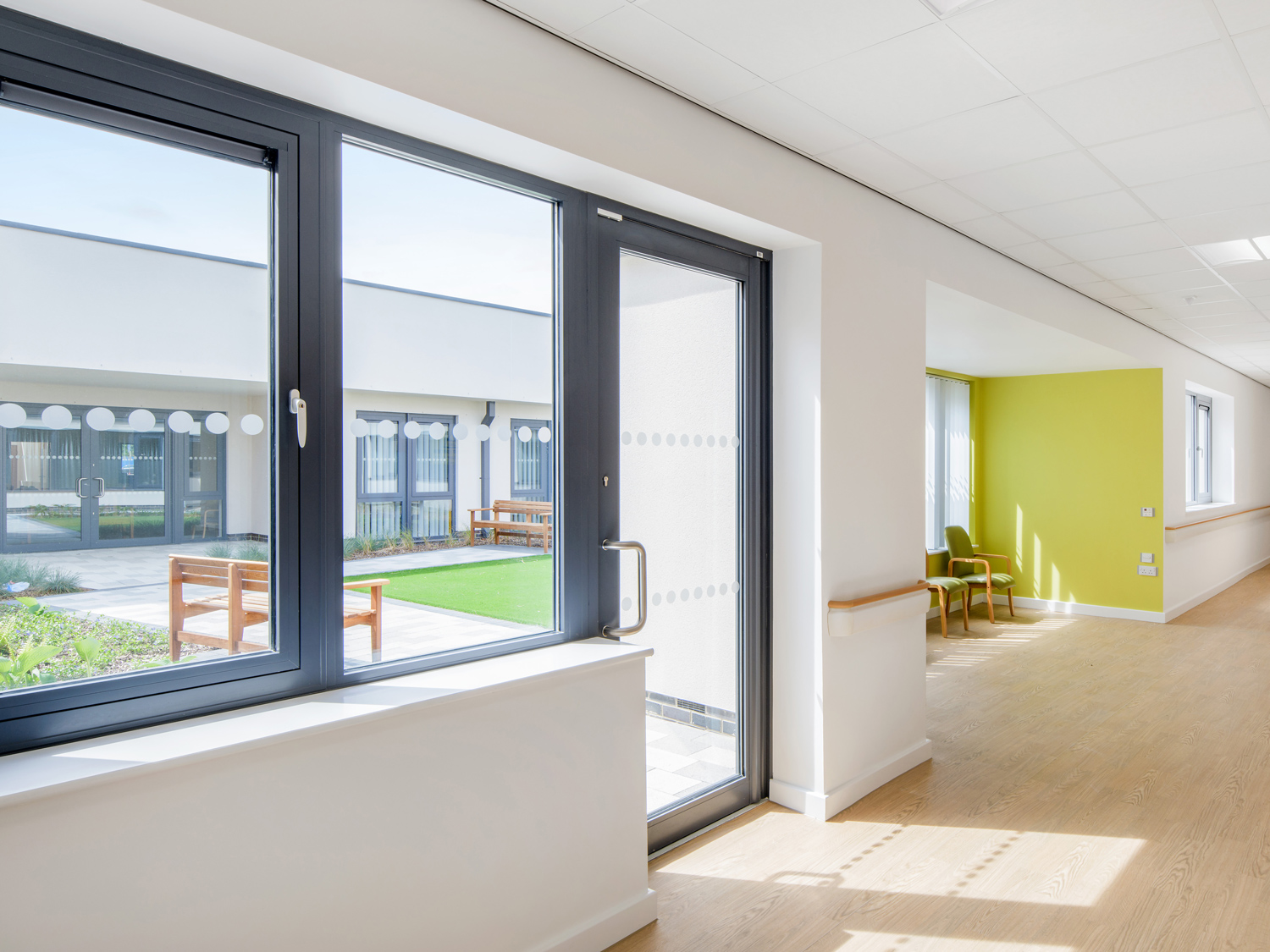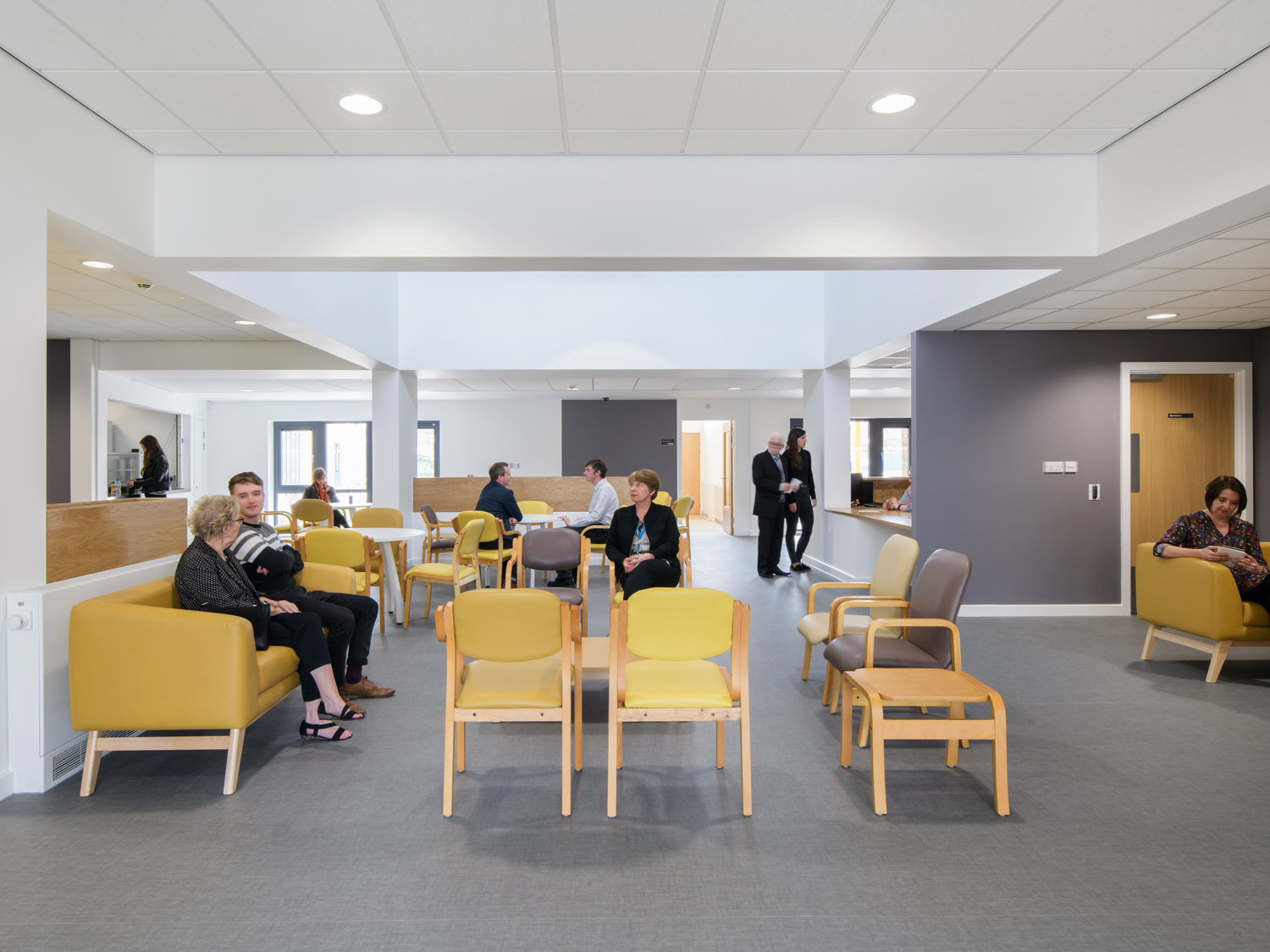 This is a very positive milestone and progression towards changing healthcare in Hull. It is a prestigious development to provide another great community facility and it's a unique and complex design in terms of integrating public services under one roof.
02
A popular landmark for health in the community
The carefully selected palette of materials and components forms a distinctive identity for the new centre. Features such as the oriel window draw the eye and communicate a structure and order to the linear form. A warm yellow accent colour is used to aid navigation to the main entrance and sets a bright and optimistic tone on arrival.
Sited on vacant school land in an area of the city often deprived of investment, the Jean Bishop Integrated Care Centre has created a new civic landmark that the local community are very proud of.
We wanted the centre to be welcoming and warm and have had great feedback so far. It enhances the healing environment, it's relaxed, calm, and dementia friendly.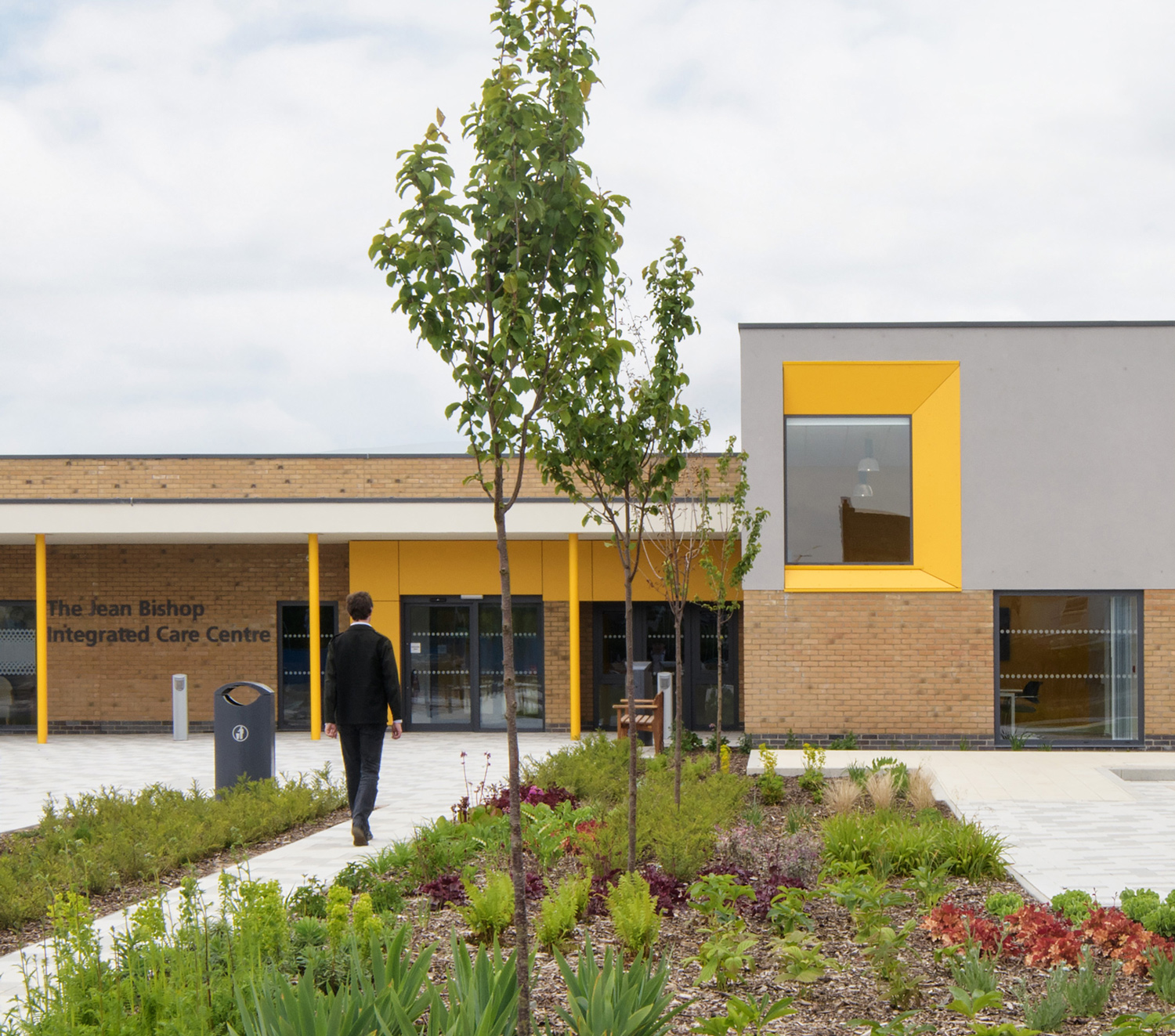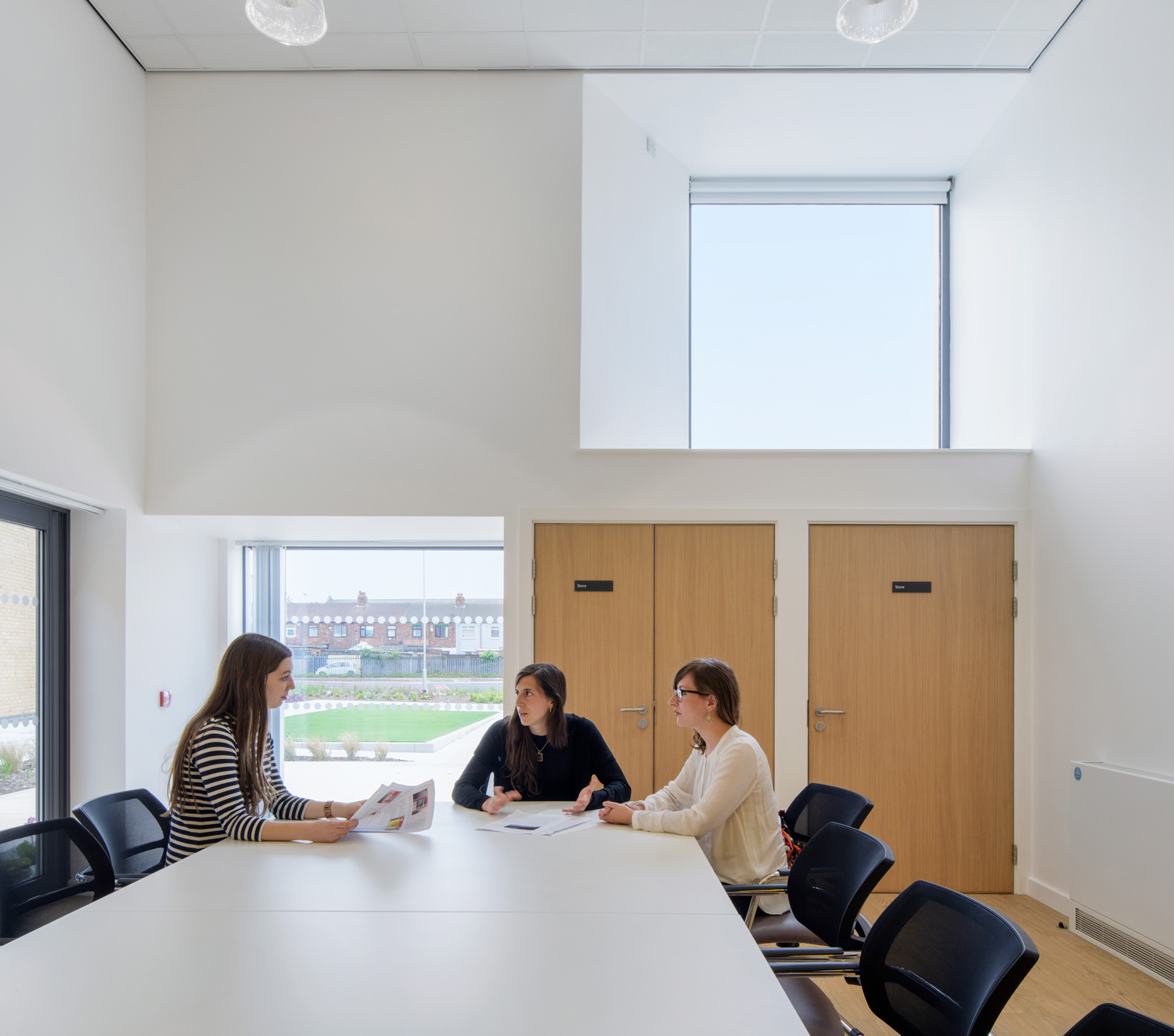 03
Spaces that adapt to ensure long term value
Where clinical services are evolving rapidly, growth and change must be considered to deliver long-term value. The building has been designed with a process of appropriate standardisation to provide the flexibility to adapt to future changes in need.
As well as NHS services, the complex incorporates a new fire station for Humberside Fire and Rescue, who also cater for patients who slip and fall. This reflects the 'One Public Estate' model, with public agencies pooling resources to realise a new campus where the whole delivers much more than the sum of its parts.
Whilst creating flexible estate solutions, it is about giving the NHS the best quality and designing a building which can be flexible around services for decades to come.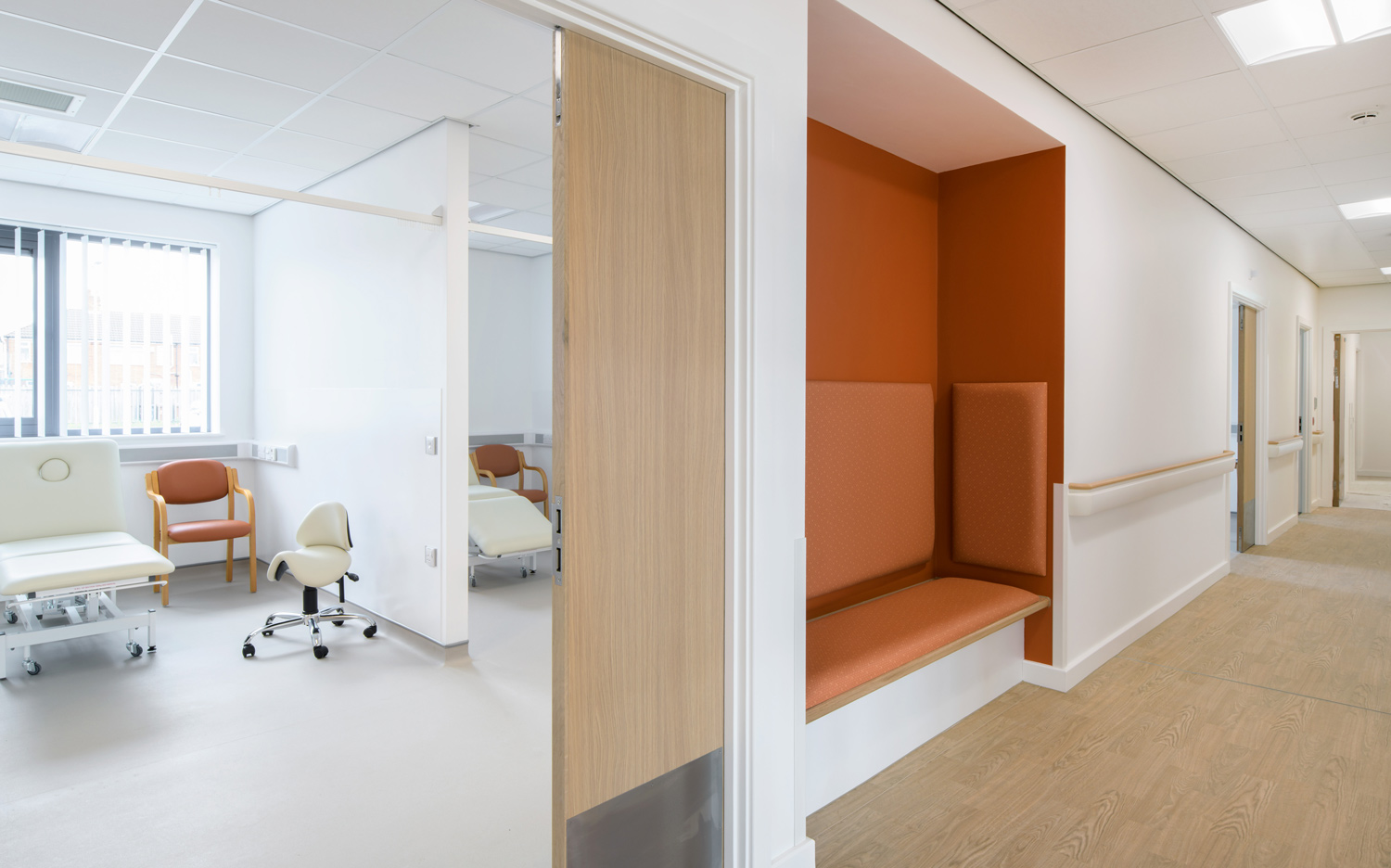 04
Outcomes
Through its proactive approach to ill-health prevention, the centre believes it is consistently saving more than £100 per patient, per year, on the cost of medication. It also believes that if this was replicated for all frail people across the UK, it could represent a £270m annual saving to the NHS.
A recent study, led by a team of researchers from the Wolfson Palliative Care Research Centre at the University of Hull, concluded that frail patients treated here (who could expect to go to A&E more than three times a year) are 50% less likely to need emergency treatment.
50

%
less likelihood of the frail patients that are treated here needing emergency treatment.