Kimmeridge Court
A sheltered retreat for the specialist treatment of eating disorders.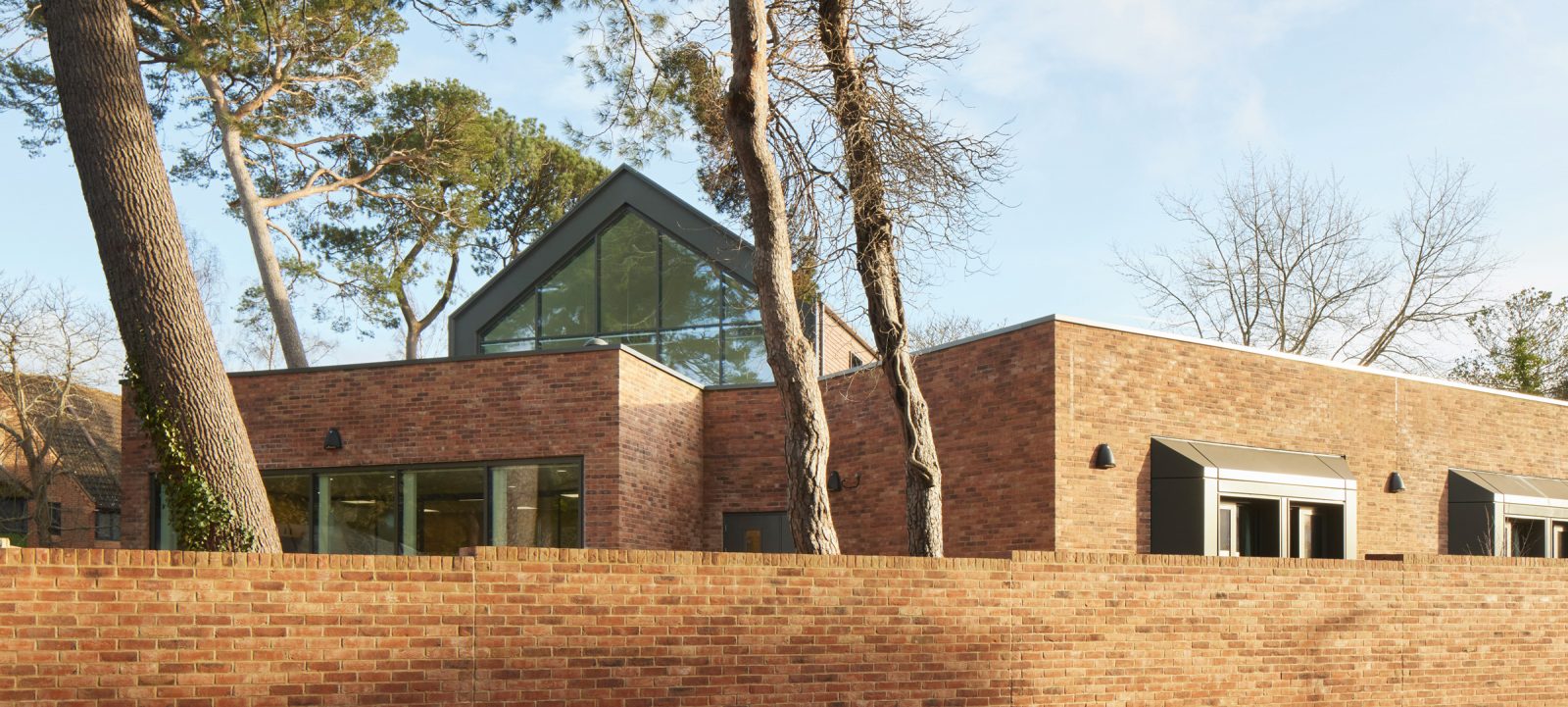 Client:
Dorset Healthcare University NHS Foundation Trust
Role:
Architect, Masterplanner
Sited in a protected wooded glade, Kimmeridge Court has been carefully crafted to preserve the quality of its natural setting and to create a uniquely private and therapeutic environment for the treatment of patients with eating disorders. Eating disorders are responsible for more loss of life than any other mental health condition and they are becoming increasingly common. Through close consultation with clinical staff, the facilities have been specially designed to meet the growing need, enabling patients to re-establish a positive relationship with food and exercise.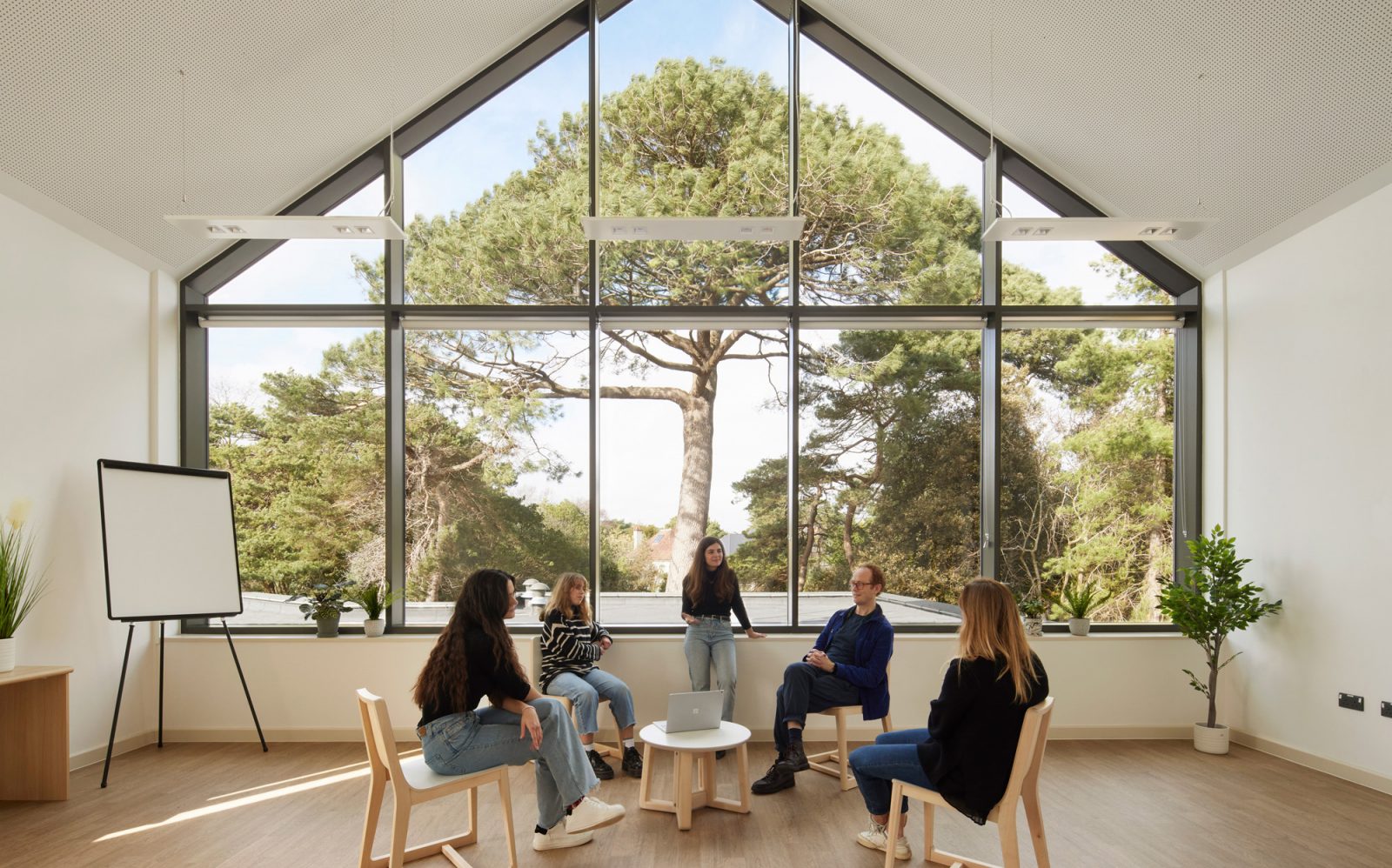 01
Creating a special environment on a sensitive site
The building's response to its natural context plays a vital role in the creation of a protective and non-clinical environment that supports recovery. The size and positioning of the building has been carefully crafted to have a low impact on the mature trees that occupy the site. An innovative root-protecting foundation design lifts the building above the roots, and provides irrigation, enabling the retention of trees remarkably close to the new building.
The transparent patient day spaces offer views out to the accessible garden and the surrounding woodland, maximising the therapeutic benefit. A large activity and group therapy space on the first floor provides spectacular views out across the tree canopy.
We've been long awaiting a modern, fit for purpose building, and now we have it — it's beautiful. I've looked at other units around the country and what we have created here makes me very proud.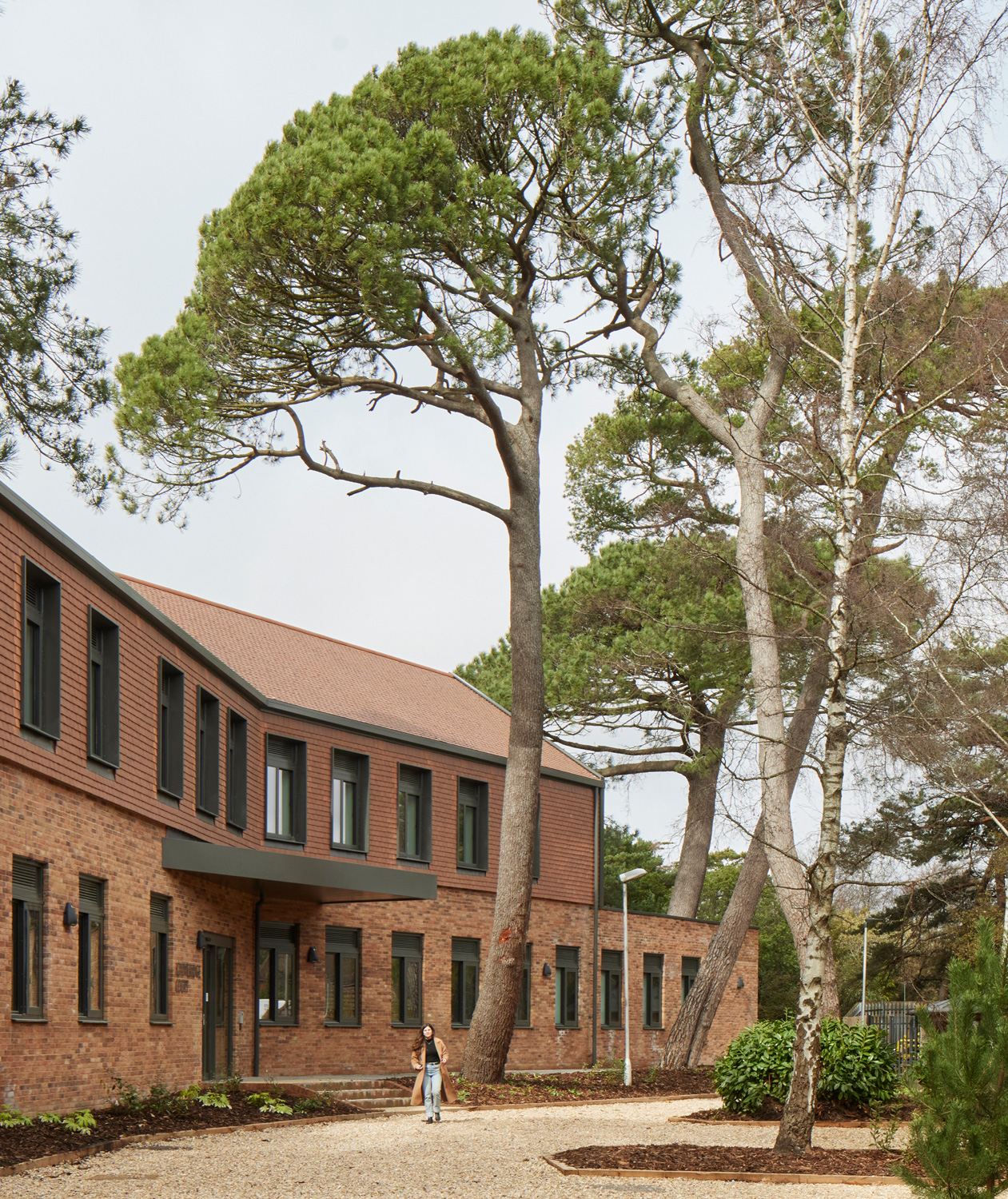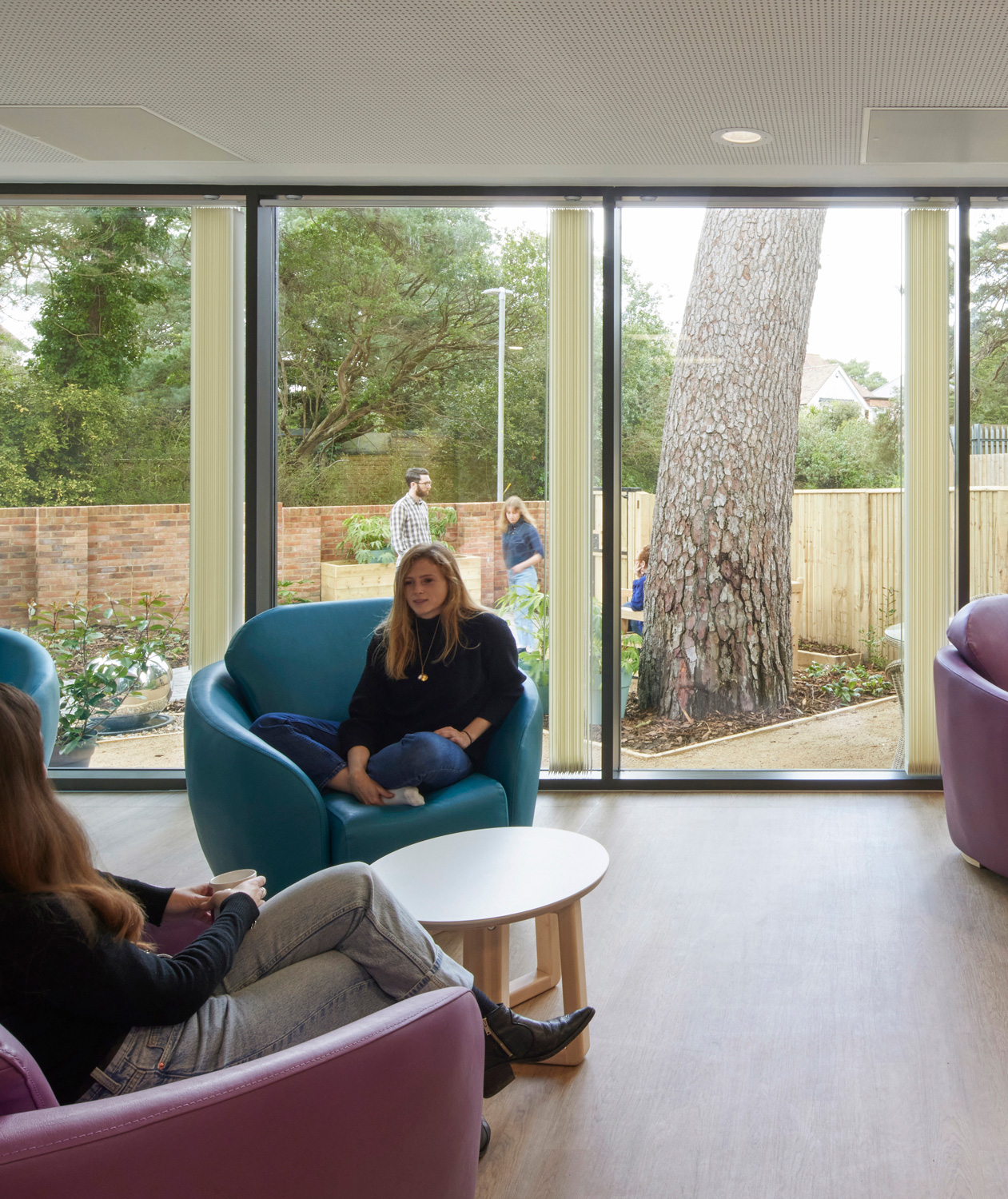 02
Spaces that support the treatment of eating disorders
An attractive and homely Activities of Daily Living kitchen allows patients to practise meal preparation and cooking in an environment that mirrors everyday life, providing the confidence to complete these tasks independently. Group therapy spaces are immediately accessible from the dining space to enable workshops to take place, in which feelings about eating are shared and explored. Sliding doors allow these key shared spaces to be opened-up to promote social connection, or separated for more private, focused activity. Large areas of glazing provide expansive views from the lounge and the activity room to the private, therapeutic garden.
Generously sized corridors throughout the building are designed as an additional room, providing informal places to sit, rest and speak with other patients and the clinical team. These places are highlighted and enhanced by feature windows and rooflights, to create pleasant moments in the day.
The building allows for a more open and free flowing space that offers more dignified, respectful, and individually focused patient care. The layout gives clinicians and patients options in regard to comfort, accessibility and functionality.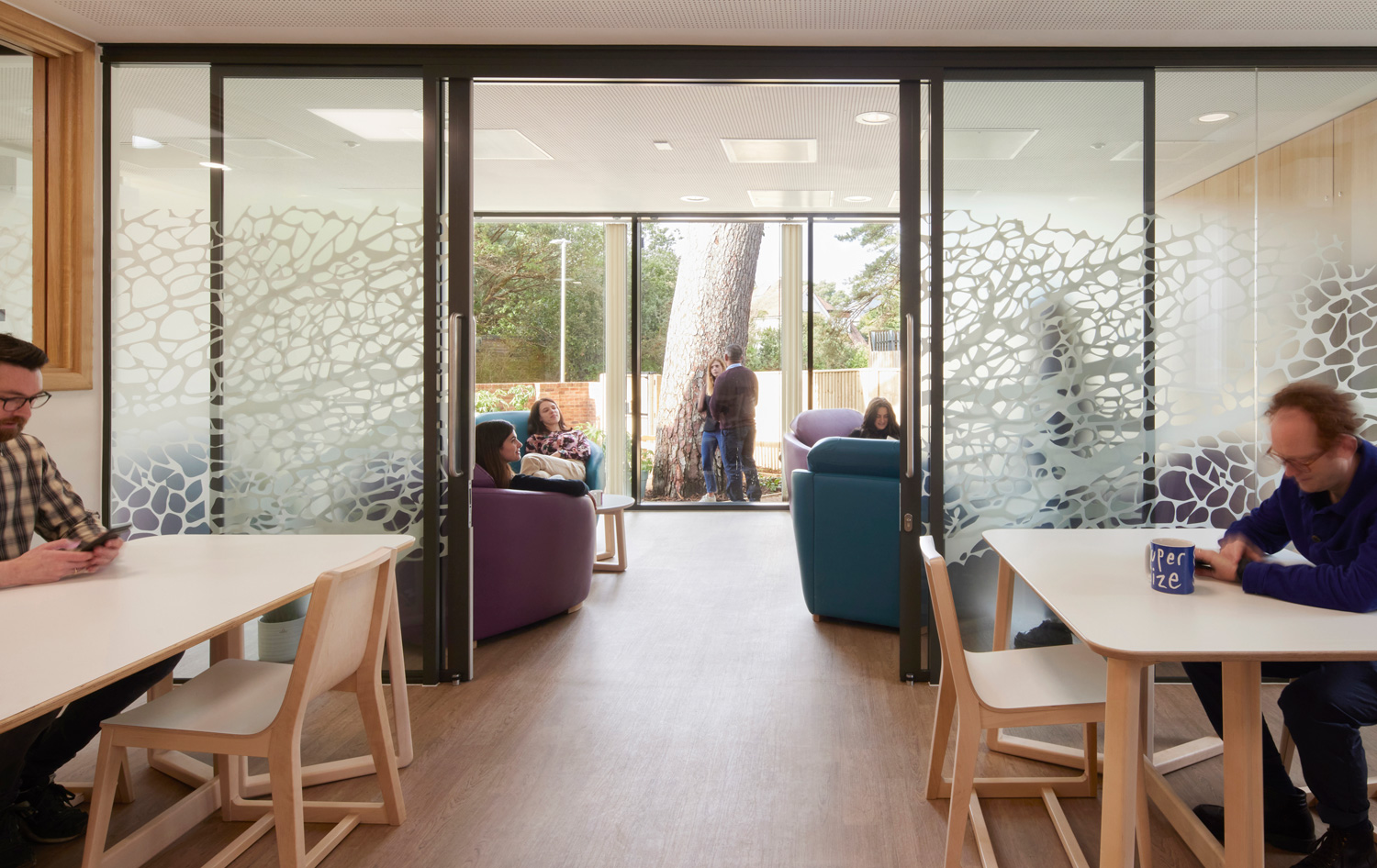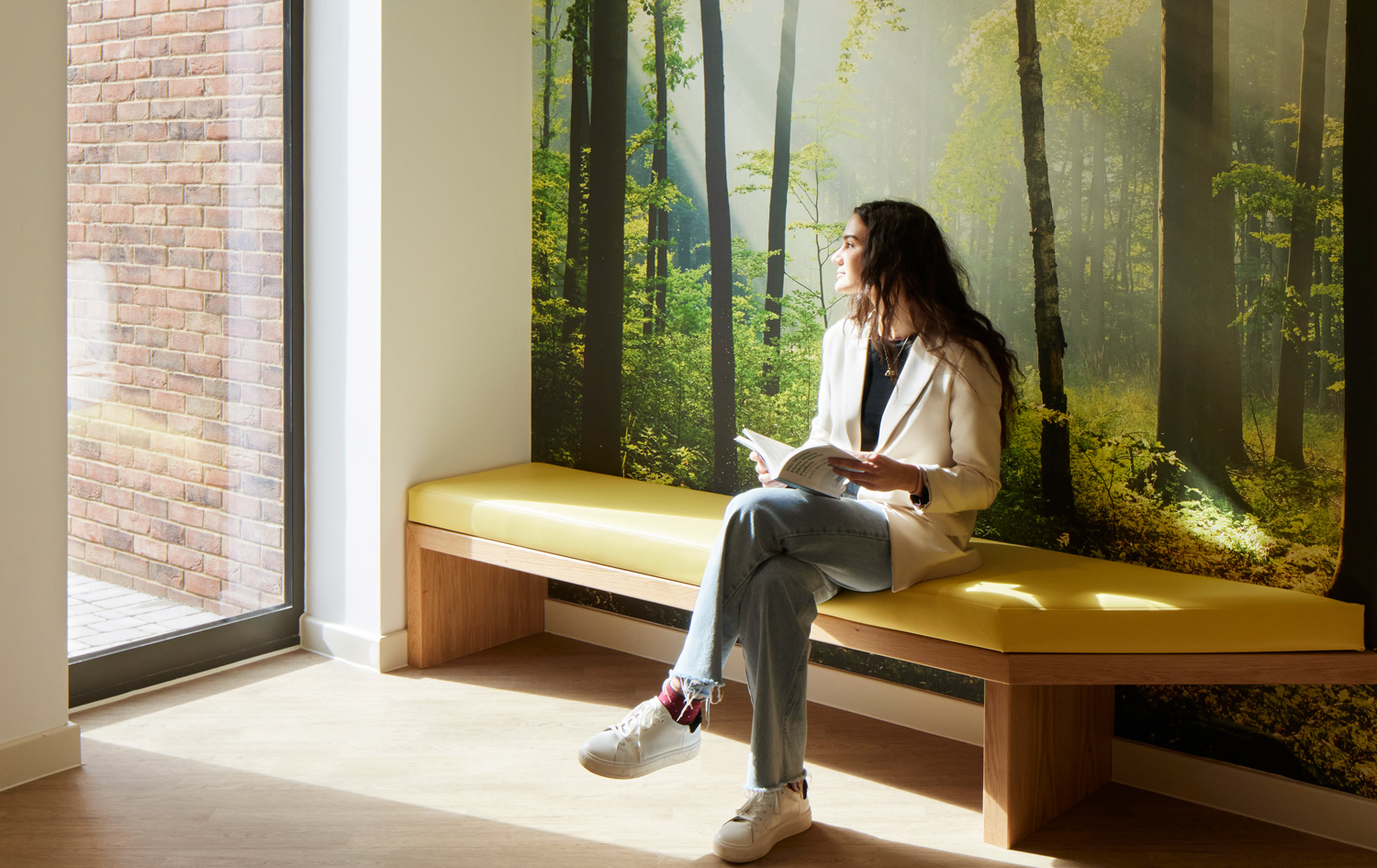 As soon as I walked into the new building, I actually welled up. I was so emotional because it is so beautiful, and it's going to help so many people in their treatment. I think the environment will facilitate so many more therapeutic activities, like supported eating and all the things you need to increase your chances of recovery.
03
Design for comfort and non-intrusive observation
Due to the restful nature of their treatment, patients are encouraged to spend time in their bedrooms. As a result, they have been designed to be a comfortable space for relaxation and reflection. Bay windows provide a place to sit and enjoy the surrounding trees, whilst allowing light deep into the room. The layout of the bedrooms, and the ward plan with a central staff base, allows observation to be maintained with efficient staffing levels, without patients feeling that their privacy has been compromised. Natural materials, neutral colours and integrated artworks throughout the building, complement the ever-present views to nature.
The unit has a lot of natural light, and this makes a big difference. We love having our own dedicated garden space and we are hoping to get a gardening group up and running.