Blossom Court
Prioritising direct and independent access to outdoor space.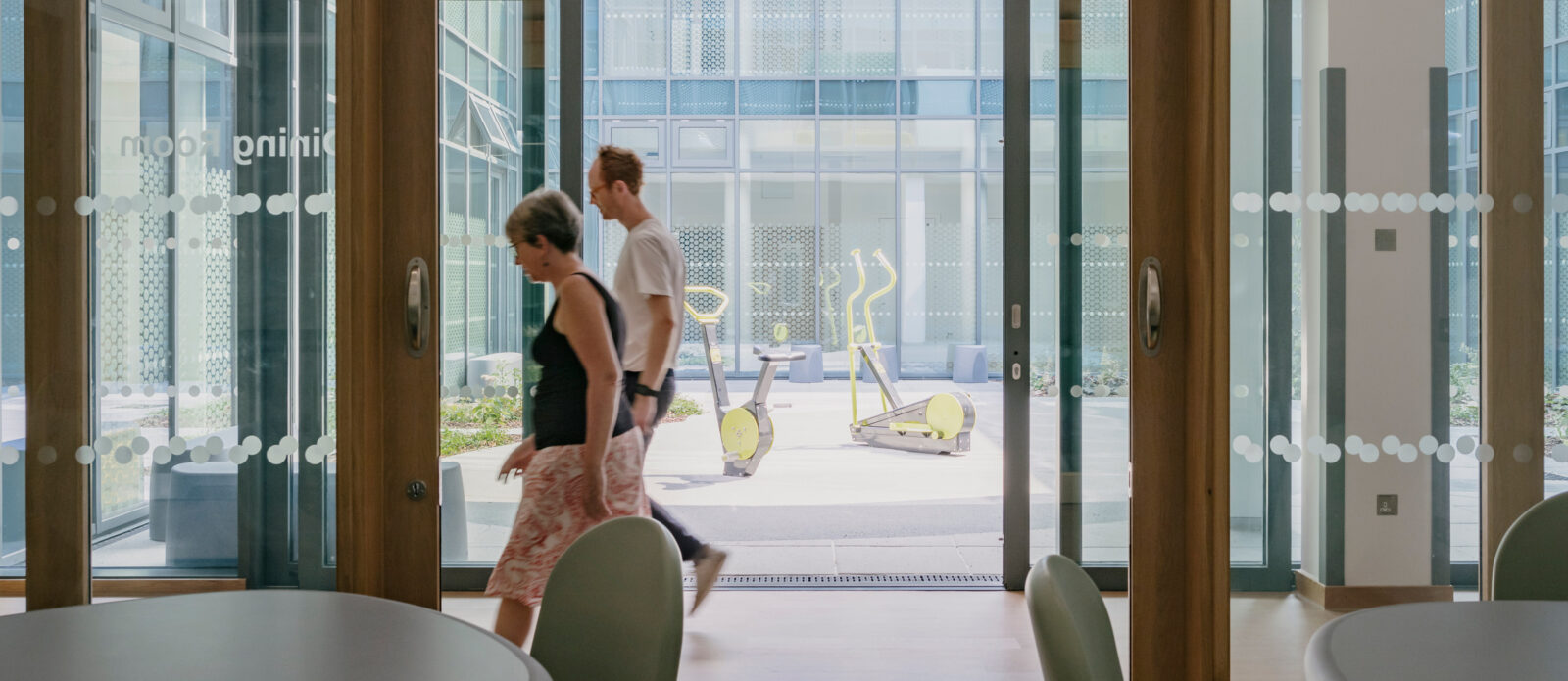 Location:
Tottenham, London
Client:
Barnet, Enfield and Haringey Mental Health NHS Trust
Role:
Architect, Health Planner, Masterplanner, Principal Designer
Blossom Court represents a new approach to design for mental health, with modern therapeutic spaces that promote direct and independent access to outdoor space. The unique two-storey arrangement sees four wards stacked around two terraced courtyards, creating a positive focal point for patients, and an abundance of natural light. A calming interior with views to nature enhances the therapeutic environment, promoting patient wellbeing and recovery, and improving the working lives of NHS staff.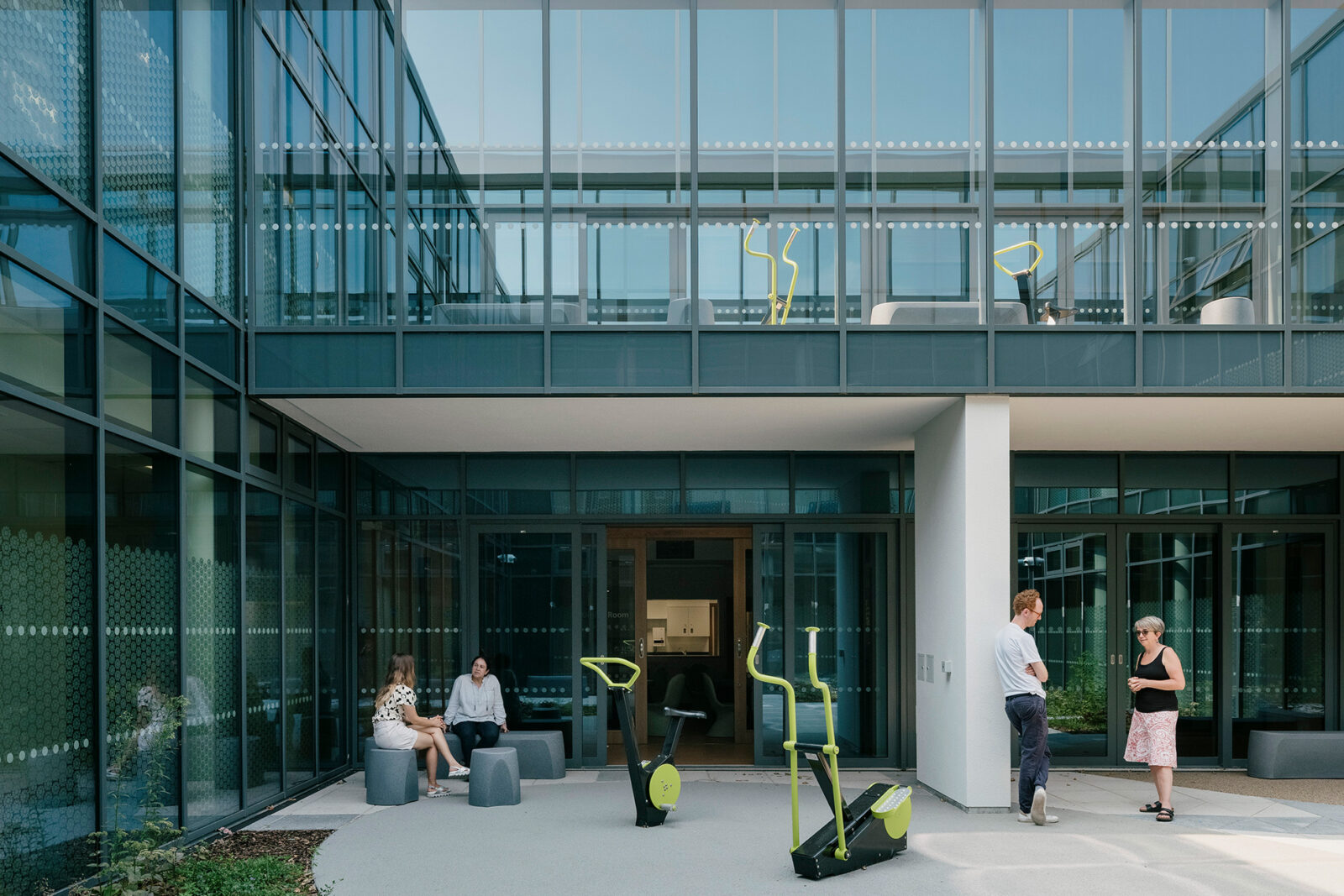 01
Creating a positive image of mental health
Blossom Court, and the wider site masterplan, is designed to ensure that the hospital's facilities are firmly embedded within the local community, designed to be local, familiar, and non-stigmatising.
The building adopts an architectural language reflecting high-quality housing with a simple palette of brickwork that will age well, is robust, and that integrates with neighbouring buildings and an adjoining residential development. Crucially, the building provides its own secure boundary, removing the need for secure fencing around its perimeter. The facilities are therefore highly visible and appear normalized for patients looking out, and passers-by looking in.
The team took a collaborative approach and really listened to clinicians about the needs of our different mental health wards.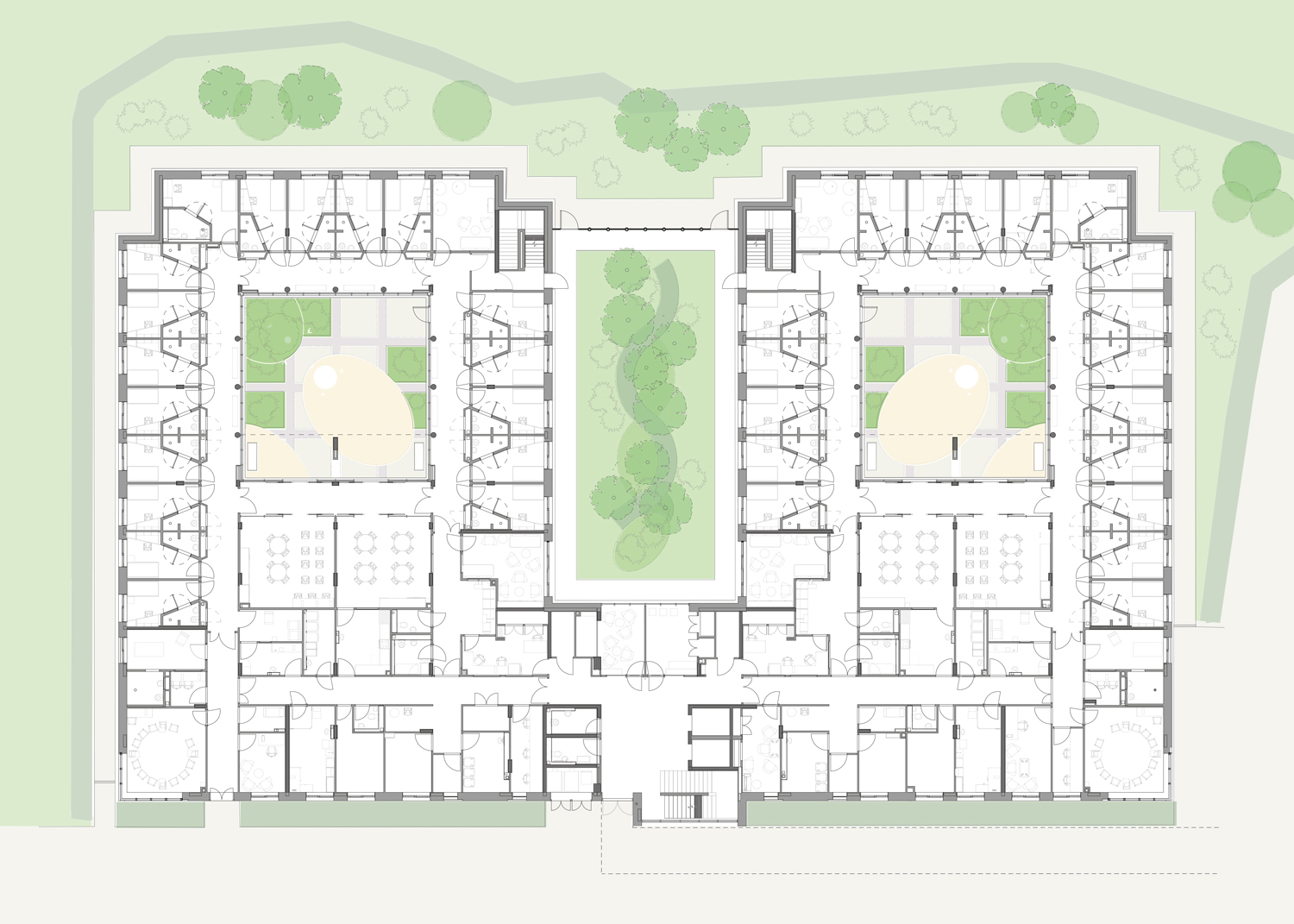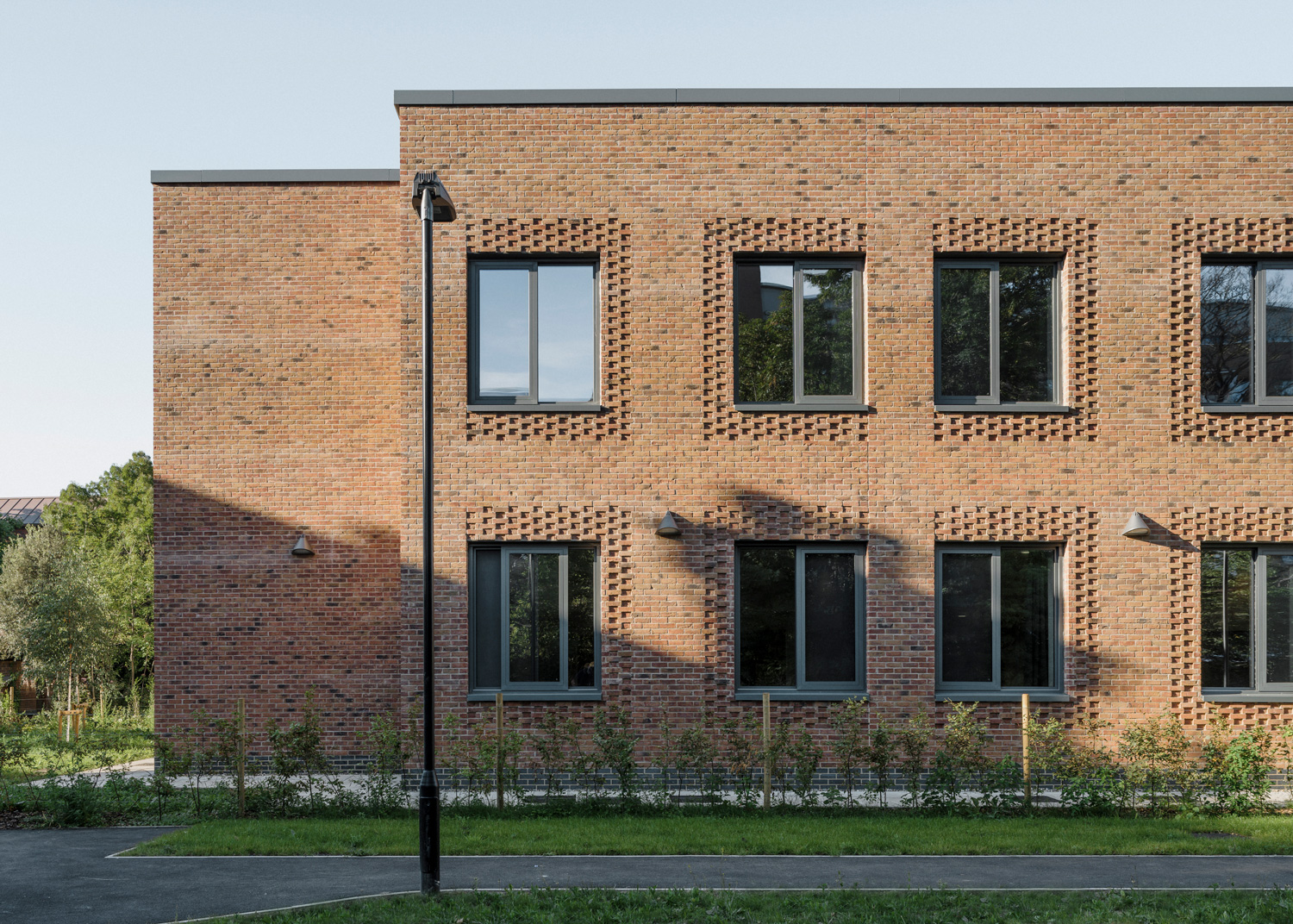 02
Promoting all aspects of health and wellbeing
Insight from members of the clinical team during the stakeholder engagement process helped shape the design approach to physical and mental wellbeing. To support physical health, inclusive exercise equipment is provided in the courtyards and terraces that are directly accessible on both levels. As they can be independently accessed, patients are able to be active at a time that suits them.
To create a therapeutic setting, a strategy of biodiversity was adopted with enhanced planting to the mature landscape surrounding the building. This has created meaningful views outside, a connection with the natural environment and a natural buffer for privacy. A central garden at the heart of the building provides further opportunity for contemplation.
The design of the new wards with ensuite bathrooms, more daylight and views of nature will reduce patient stress, anxiety and pain.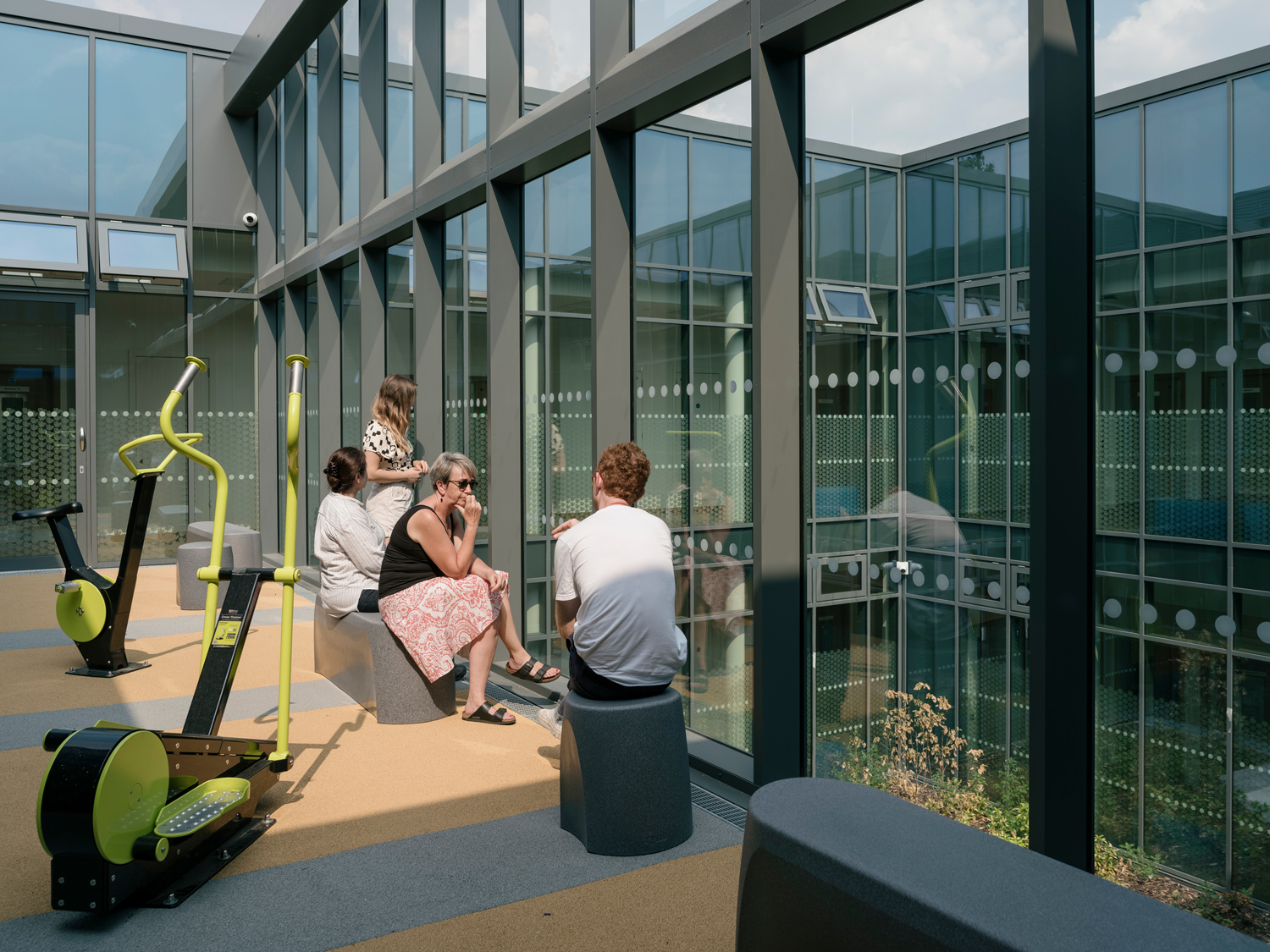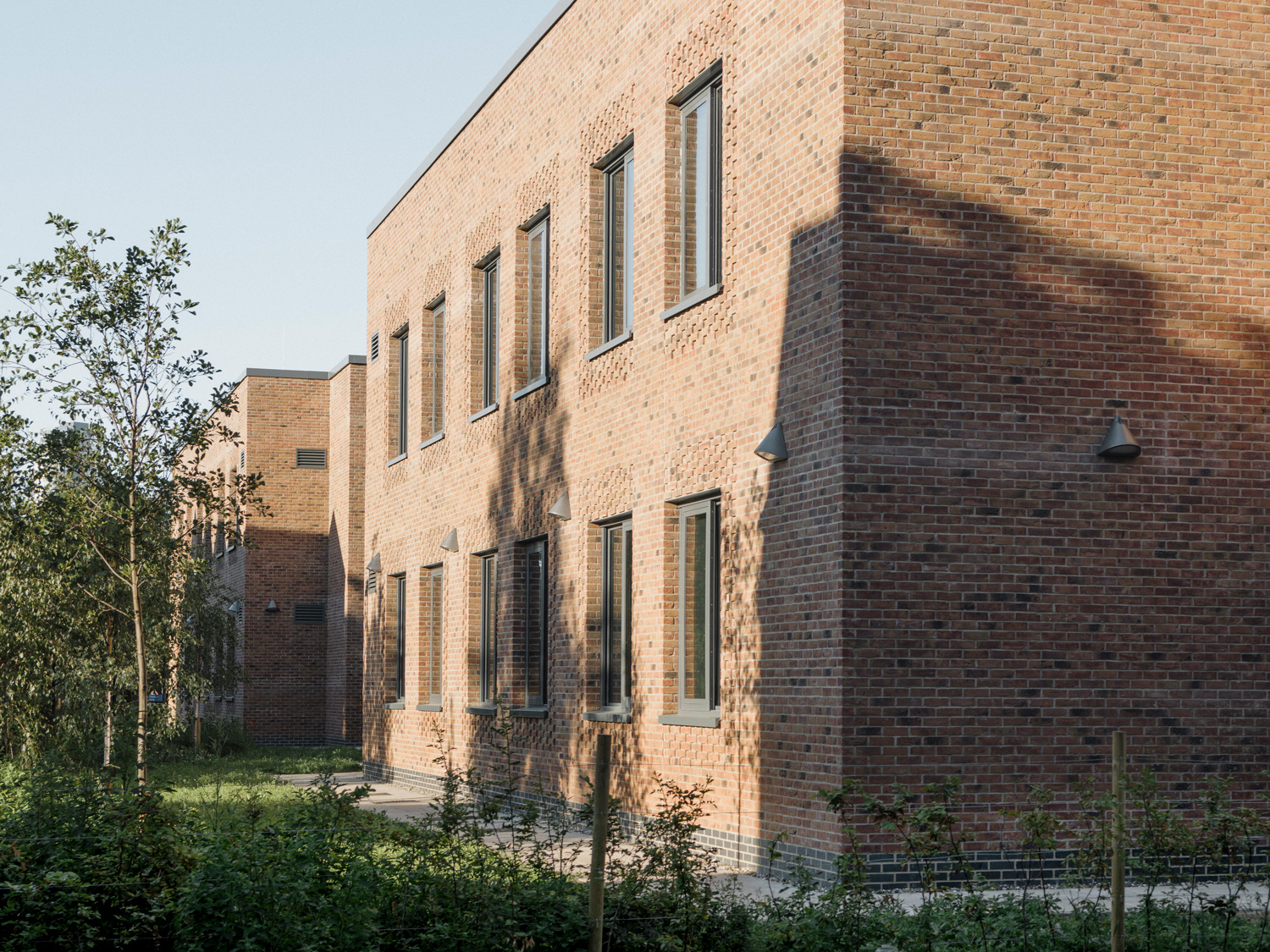 Blossom Court sets the bar high – this is how all mental health care should look and we are committed to improving the rest of our estate over the coming years, so all our patients can enjoy the quality of environment that Blossom Court now provides.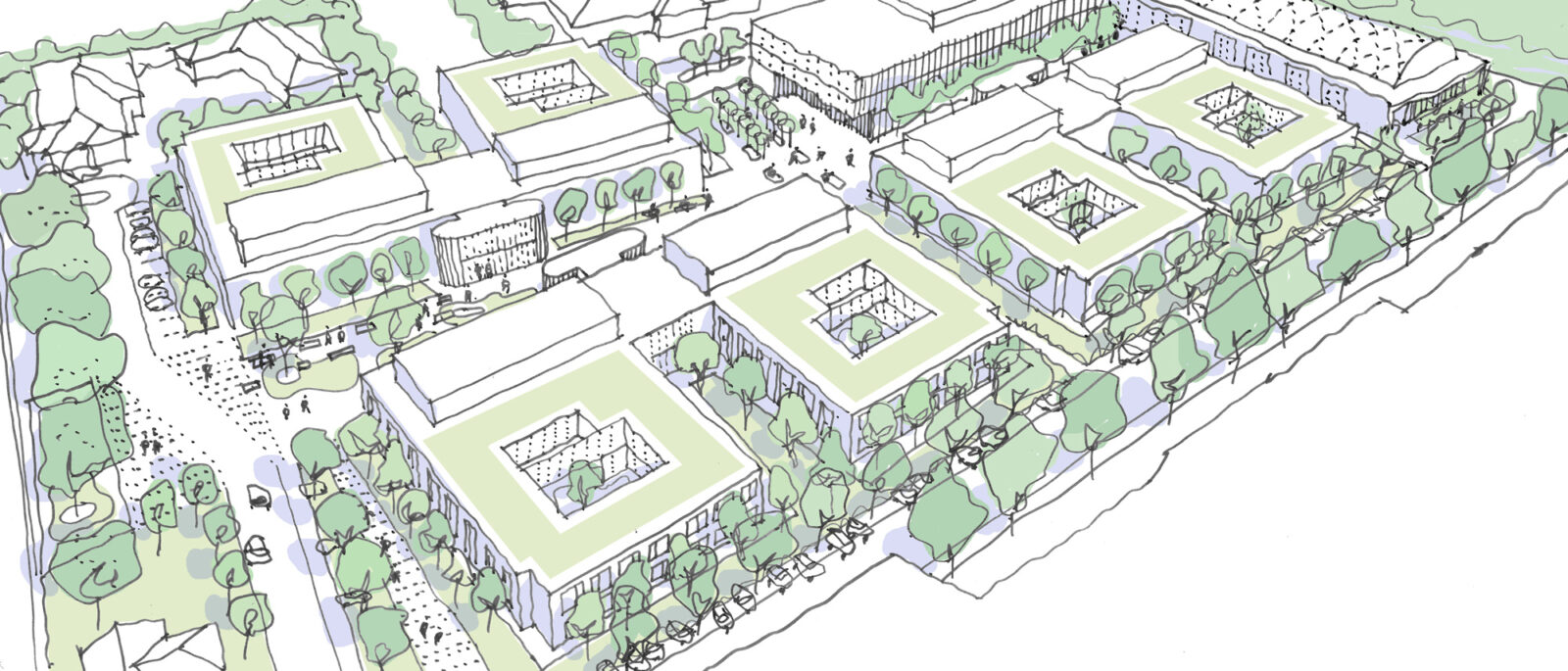 03
Designed for long term flexibility and resilience
Blossom Court is designed with a sustainability strategy that prioritises building longevity and resilience, and the health and wellbeing of patients, staff and visitors. The building has received BREEAM 'Excellent' certification with a health and wellbeing score of 84%, reflecting the design strategy to focus on creating a therapeutic environment.
In order to ensure that the inpatient services at St Ann's Hospital can adapt to changing patterns of care, Blossom Court has been designed to be as flexible and adaptable as possible for future use. At the same time, due to the nature of the healthcare environment, components and elements of construction were carefully specified and methodically tested for robustness, to ensure that they would be able to withstand the physical demands placed upon them.
84

%
was scored for health and wellbeing when the building received BREEAM 'Excellent' certification.
04
Outcomes
In the twelve months since completion, the Trust reported that compared to the previous accommodation, seclusion and rapid tranquilisation of patients significantly reduced, while physical restraint almost entirely stopped, allowing better focus on the recovery of patients.
We opened Blossom Court in August 2020. It is already making a very significant impact in improving the care and experience of our patients and the working environment for our staff.