Royal North Shore Hospital
A future-proof hospital masterplan with people in mind.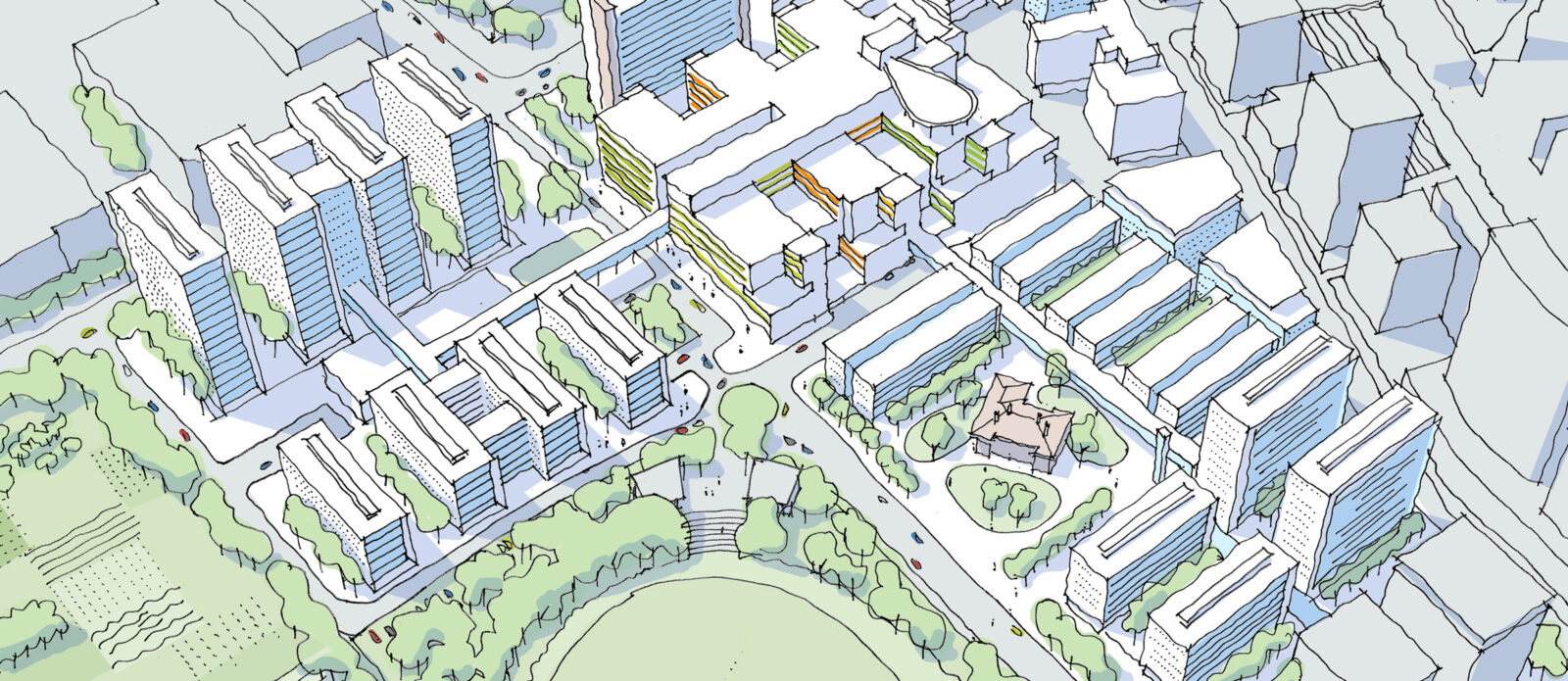 LOCATION:
Sydney, Australia
CLIENT:
Health Infrastructure NSW with Northern Sydney Local Health District
Type:
Acute Health, Masterplan
ROLE:
Consultant Architect, Urban Designer, Health Planner
PARTNER:
Deicke Richards Architects
A strategic long-term masterplan to inform development of Royal North Shore Hospital, ensuring that it can respond to the current and future needs for clinical, academic, teaching, and education services. The masterplan optimises the potential for redevelopment and promotes a people-orientated environment, with direct access to high quality external space.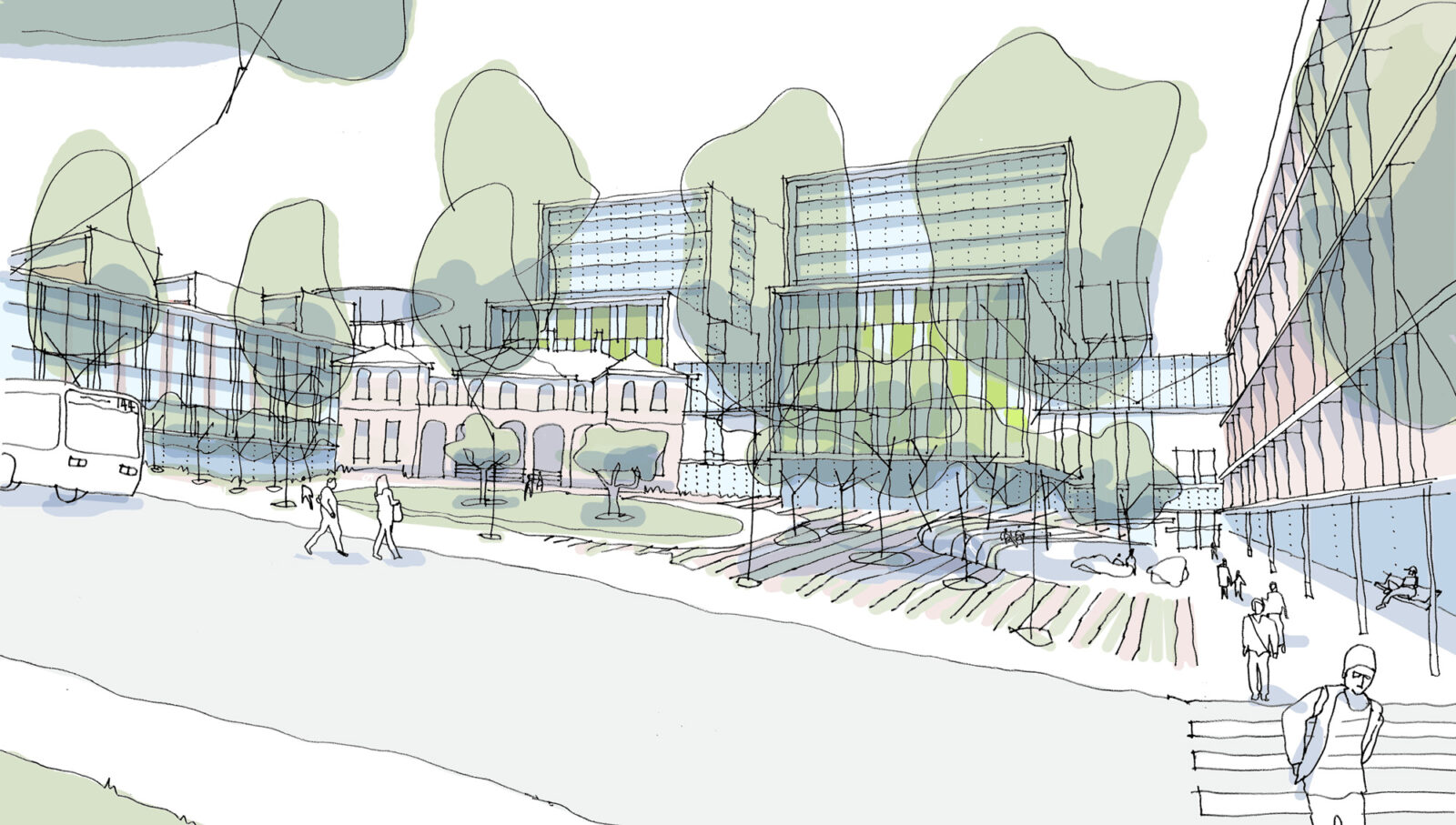 01
A framework to address immediate and future needs
In developing the strategic vision for the site masterplan, importance was placed on creating world class facilities and amenities within a functional, sustainable development, to attract and retain the best clinical professionals and deliver healthcare excellence. Working with Deicke Richards Architects, we defined a series of key urban design principles, and identified potential new uses for the site within a framework of precincts and building lots. This allows for flexible growth and change of clinical and support services in the short, medium, and long term.
Our resulting three-dimensional development framework enables 150,000 sqm of new acute facilities and a further 200,000 sqm of complementary development, in a clearly organised urban structure.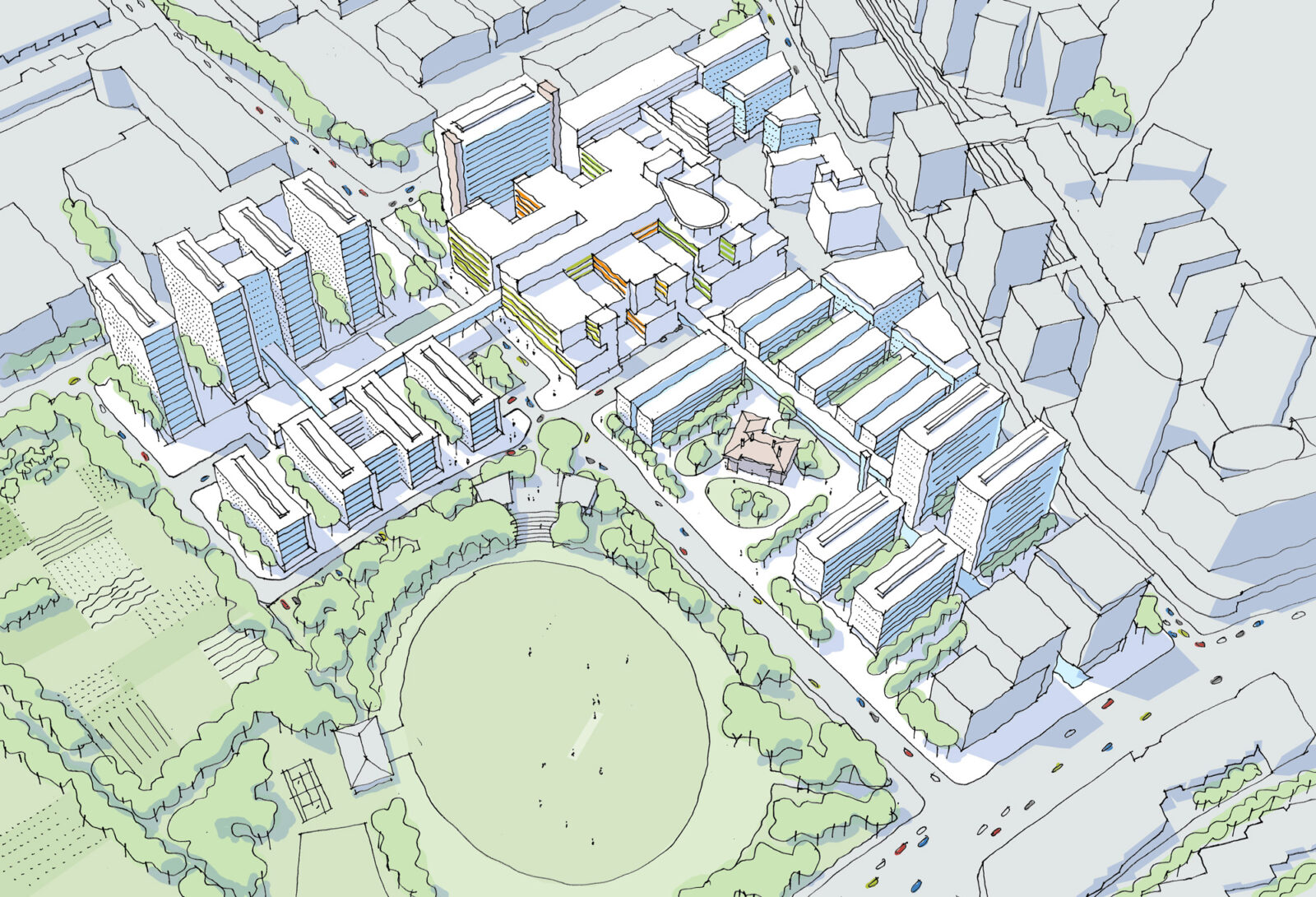 Healthcare facilities must fit comfortably into the urban and social fabric of communities, respecting the urban design tenets that underpin successful public buildings. We have a natural empathy for the collaborative, consultative approach that must be adopted when working on large community projects.
02
Creating a positive experience for everyone
To improve the way that the site is experienced, a series of well-defined walkways and public plazas address the challenging topography, providing accessible routes through the precinct to a defined campus heart.
Two green focal points have been created as extensions of the existing oval playing field, to provide spaces where staff, patients, and visitors can gather and enjoy time outdoors. In these locations, the original hospital building dating back to 1902, and a 1960's church, have been maintained and celebrated. This reinforces the hospital's identity with legible wayfinding to draw in the community, improve connections to transport, and support equitable access to clinical services and high quality public open space.