Newcastle Hospitals Internal Improvement Programme
A consistent approach to refurbishment, creating dementia-friendly environments for care.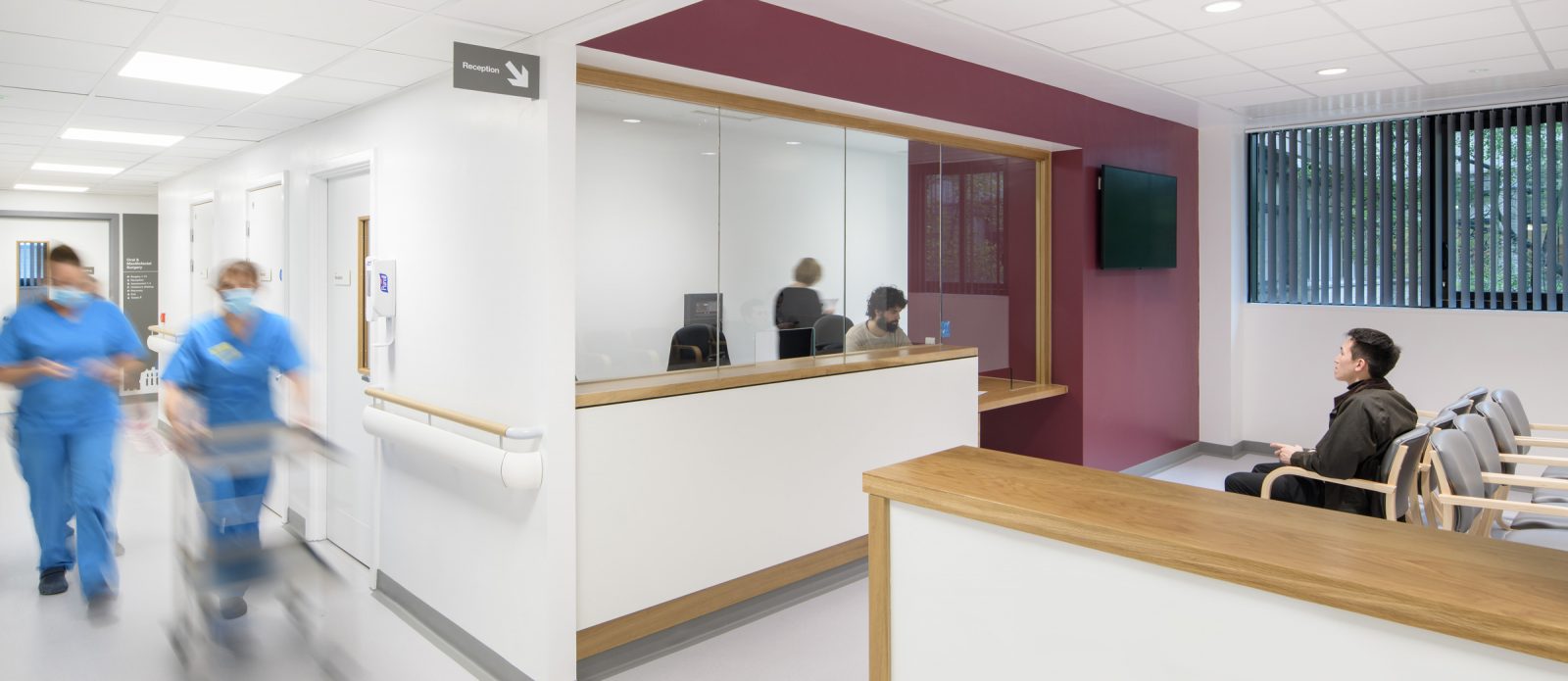 Location:
Newcastle upon Tyne
Client:
The Newcastle upon Tyne Hospitals NHS Foundation Trust
Role:
Architect, Interior Designer
Forming part of the estates strategy we developed with the Trust, the internal improvement programme brings a structured and consistent approach to strategically important refurbishment projects across their two hospital sites. The internal spaces provide an environment for care that is calming and reduces anxiety, whilst conveying a sense of professional efficiency. Particular attention is given to design for patients with dementia and frailty, as well as technical standards and guidance compliance, working within the constraints of the existing structures.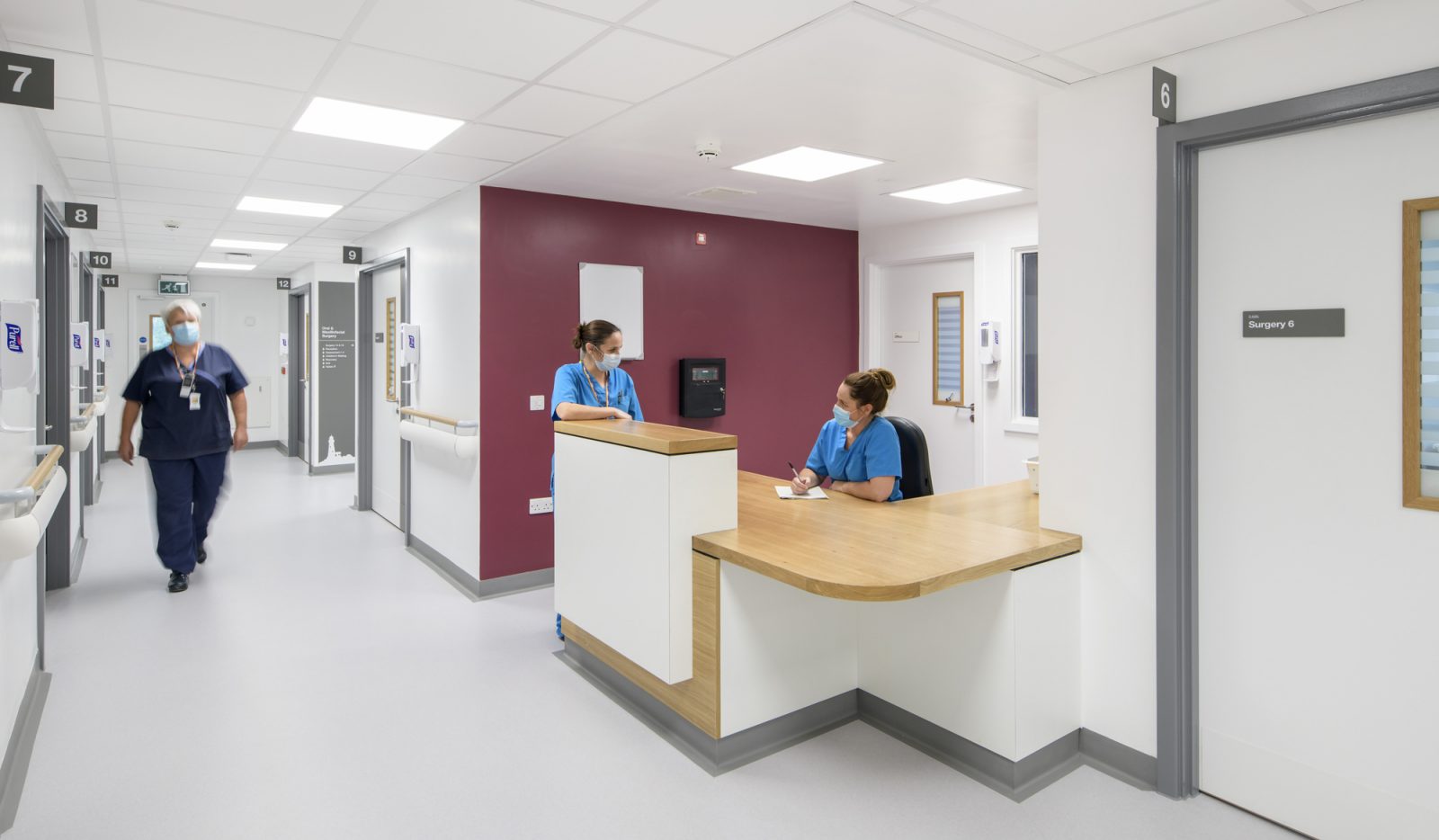 01
Developing a design standard to ensure consistent quality
To ensure a consistent quality of outcome that could be easily replicated across the estate, an interior design standard was developed with the client team. The standard reflects the Trust's corporate image whilst setting out a design approach which promotes patient wellbeing and recovery.
The aesthetic is light and bright, with good quality and well-coordinated ceilings, lighting fixtures and finishes. Points of interest and identity along the corridors allow spaces to be easily identified. Coloured 'thresholds' frame the doors into bedrooms, with a refined colour palette used to create a composed order to the space. Murals and artworks have been integrated to create moments of appeal and reflection.
Today was my first clinic in our sparkly brand-new immunology clinic and it is brilliant. It is fantastic to have a dedicated space again and huge thanks for bringing it to life!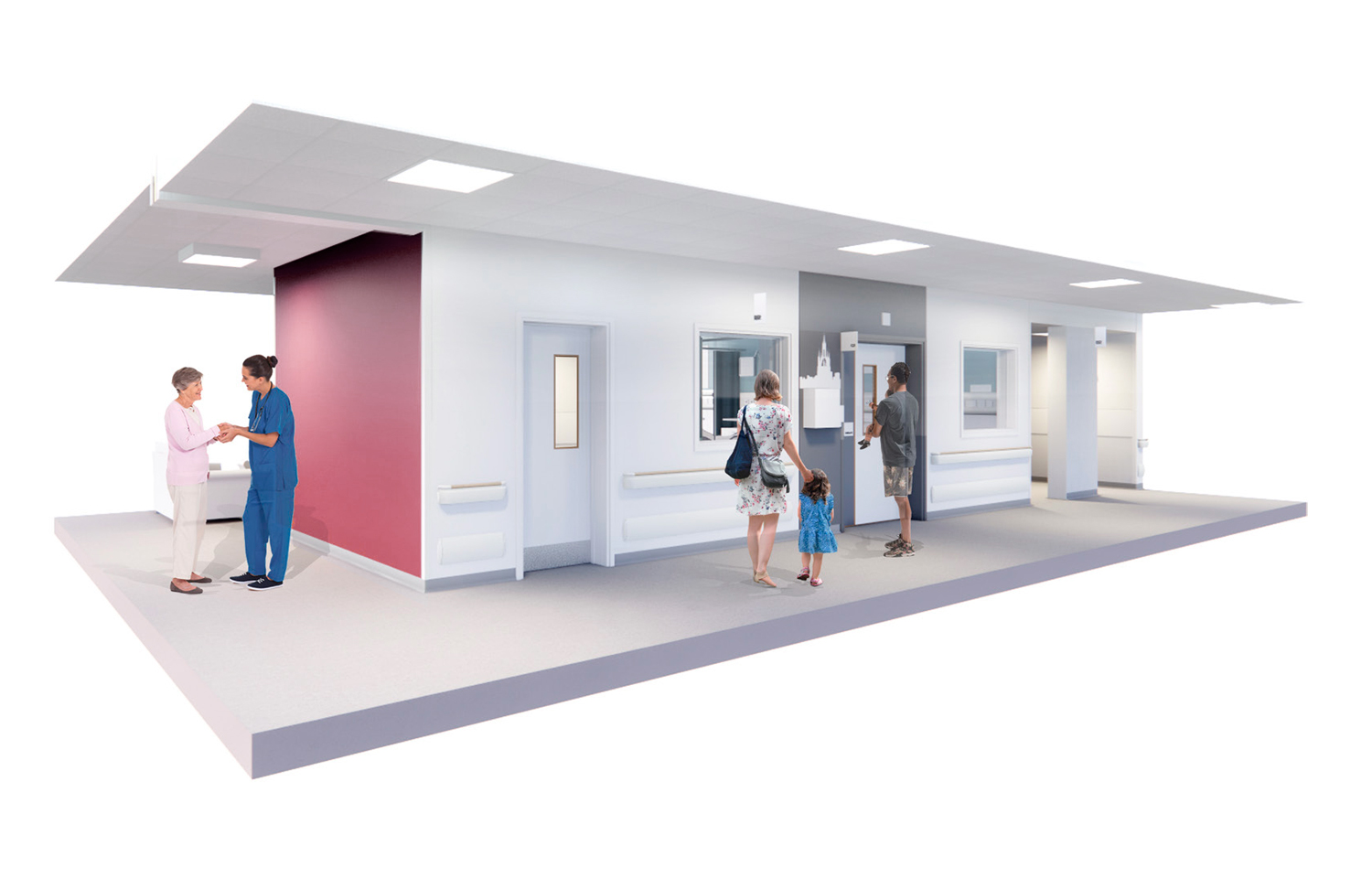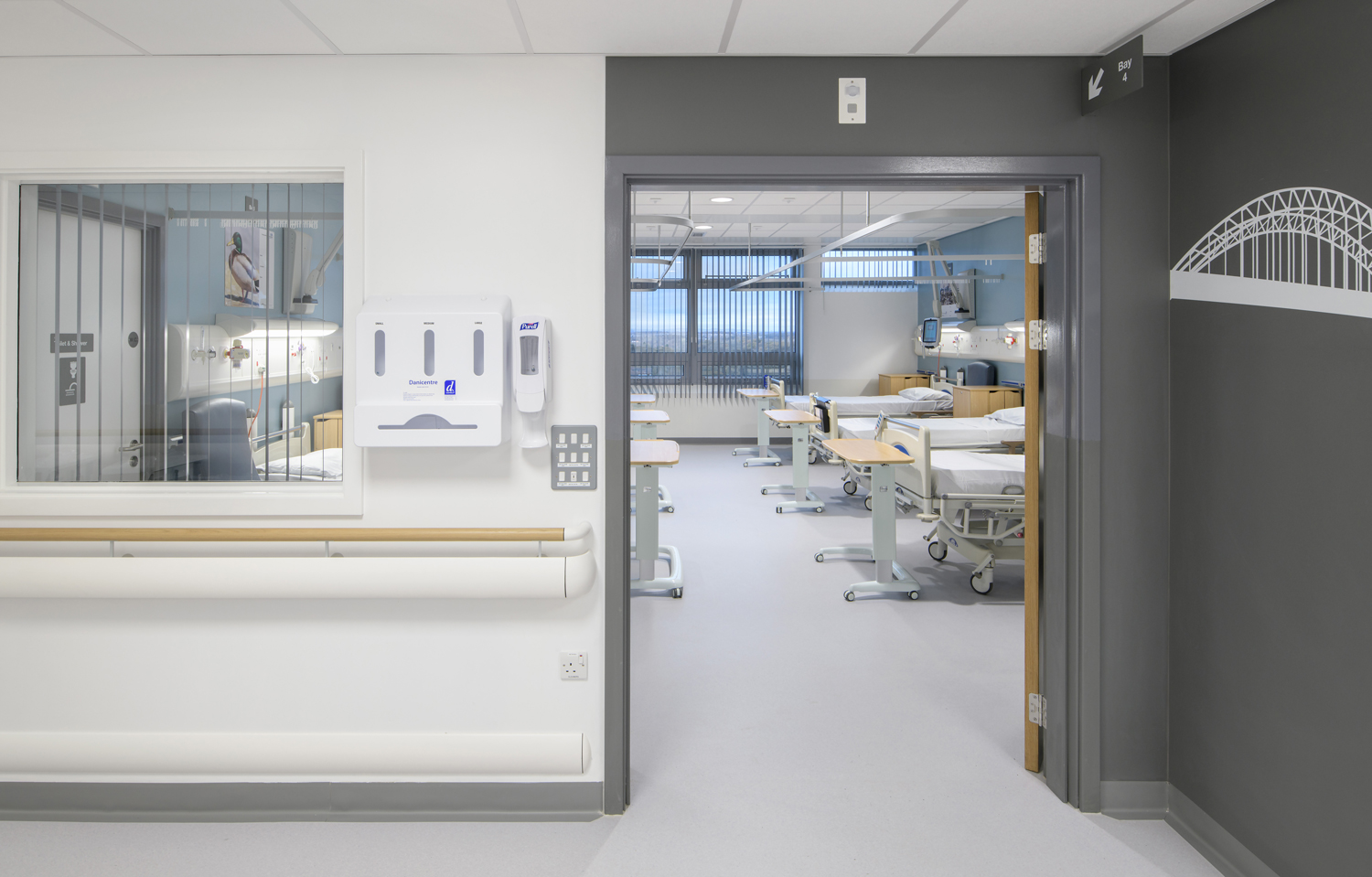 02
A dementia-friendly approach to wayfinding
Working with the Trust's dementia team, an artistic approach to wayfinding was developed, with different rooms and spaces identified by their own unique local landmark. As well as enlivening the spaces, this helps dementia sufferers, and other people with cognitive impairments, better identify where they are going, reducing confusion and wandering.
Throughout the design process, 3D views and flythroughs were used to allow user groups to review emerging designs and provide feedback, to ensure all viewpoints had been considered. The quality and consistency of design has improved the internal environments that the Trust are providing, not only for patients and the public, but also for members of staff.
Great job by Medical Architecture, what a transformation. Super environment and fantastic for the staff and patients.
03
Considered reuse of existing spaces
The refurbishment programme has included the reconfiguration and adaptation of both clinical and non-clinical spaces, to create a better quality of environment for patients and staff. Attention to detail was crucial, as space was often limited. This included making sure that furniture was well-planned and considered, to provide optimal facilities for clinicians. The quality of spaces has been elevated with well-crafted reception desks and staff bases, quality signage, and a coordinated use of materials and colour. Repurposing existing spaces instead of building new, has significantly reduced the embodied carbon impact, as well as delivering high-quality spaces for excellent value.