Giving a gift of greenery at Blossom Court
We recently made a visit to Blossom Court, a mental health inpatient building we designed for Barnet, Enfield and Haringey Mental Health NHS Trust, to speak with staff and a former service user about their experiences in creating the building and the impact it is having.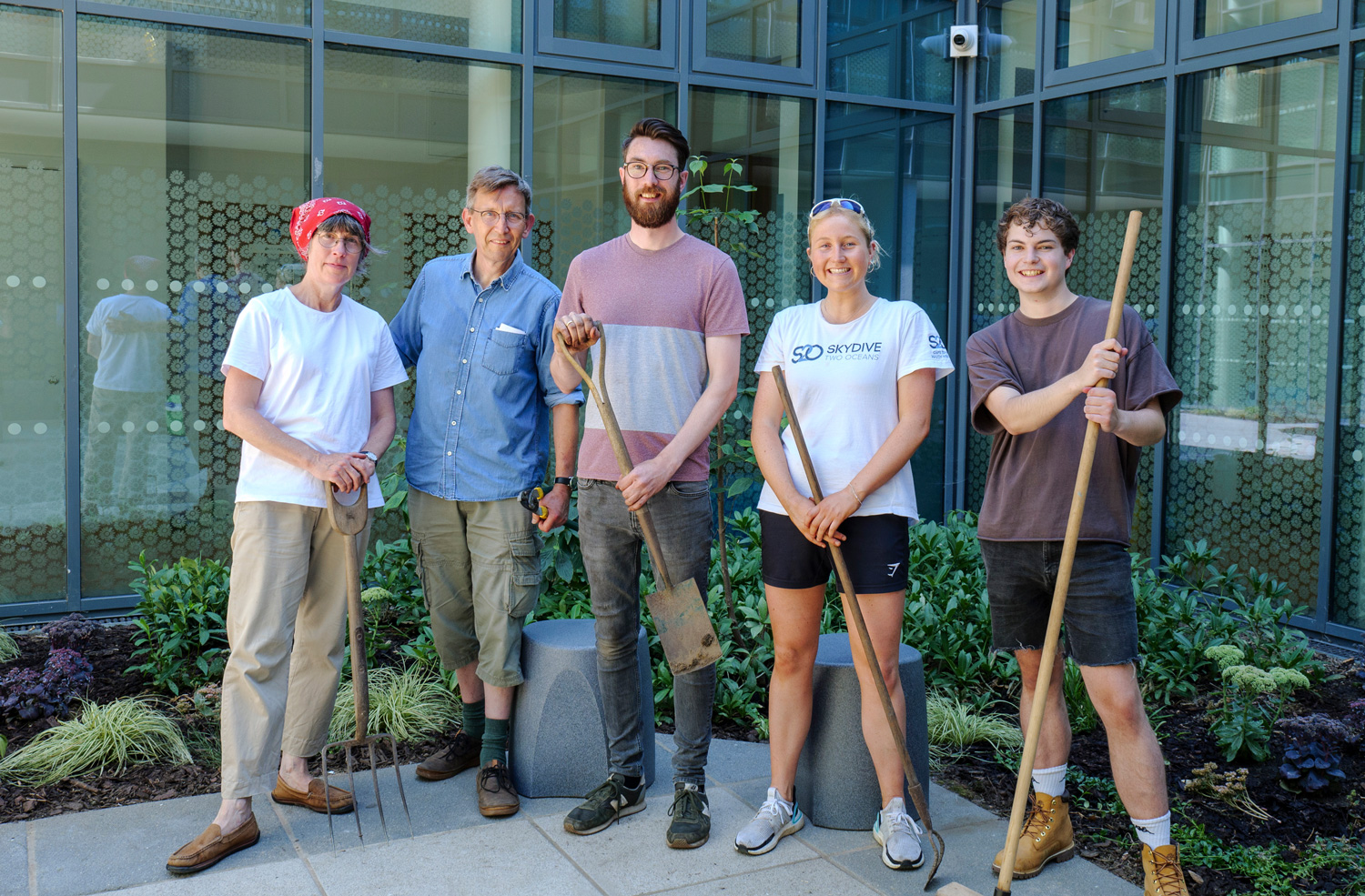 We noticed that the courtyard gardens that provide patients with a sanctuary at the centre of each set of wards, had deteriorated a little over time, and needed some TLC to bring them back to their former glory.
Knowing the importance of these garden spaces to the patient experience and their wellbeing and recovery, we asked the Trust if we could return with a team of volunteers and some fresh planting, to put some healthy green life back into the courtyard which was most in need.
They appreciatively agreed and we assembled a team to complete the work. With planting promptly delivered by The Boma Garden Centre and Capital Gardens Alexandra Palace, we cleared, dug, planted, swept and watered, before opening the space back up to an appreciative audience of patients who had been watching the garden unfold with interest.
Speaking with the patients afterwards, it was great to hear how much they appreciated the new building and the environment it offers, especially the direct and independent access they have to outdoor space and the views to nature inside and outside the building. It is a great reminder of why we do what we do, and the impact thoughtful healthcare architecture can have on a patient's journey to recovery.