14 Dec 2021
Designing for the health of coastal communities
LEAD ILLUSTRATION BY RUAIRI REEVES
According to 2017 data, there were approximately 11.8 million people aged 65 and over in the UK, and by 2050 that number could reach 19 million. Hospital admissions are also steadily increasing year-on-year, with a good proportion of these represented by elderly people who rely on continuing care.
In parallel, England's Chief Medical Officer has signalled that we need a national strategy to tackle health inequalities for seaside towns. Coastal towns often have older populations with more complex health needs, but historical planning has often underprovided for areas where the geographical catchment is "one sided".
Emerging models of integrated care
Heart disease, strokes, mental health problems, diabetes and higher rates of smoking are all more prevalent in seaside populations. At the same time, local NHS services can suffer from recruitment problems, leaving gaps in health services where they are needed most.
Changes to the way that health is managed and delivered are enabling health and social care to operate together to support wellbeing, rather than responding to accident and illness. This integrated care model brings together primary, community and social care from a range of organisations to operate together around the patient as a team. This requires new ways of working, with outreach and district nursing teams working alongside general practice, social services, and the voluntary sector in care hubs, to provide more comprehensive support to individuals at, or near, their home.
Some diagnostics, treatment and follow up services can be efficiently relocated from larger acute hospitals to be provided locally. An efficient integrated care system reduces repeated use of overstretched emergency departments.
---
A therapeutic environment will provide excellent daylighting, ventilation, views and comfortable acoustics. Good landscape and accessibility are essential, so buildings should be well located with some outside space.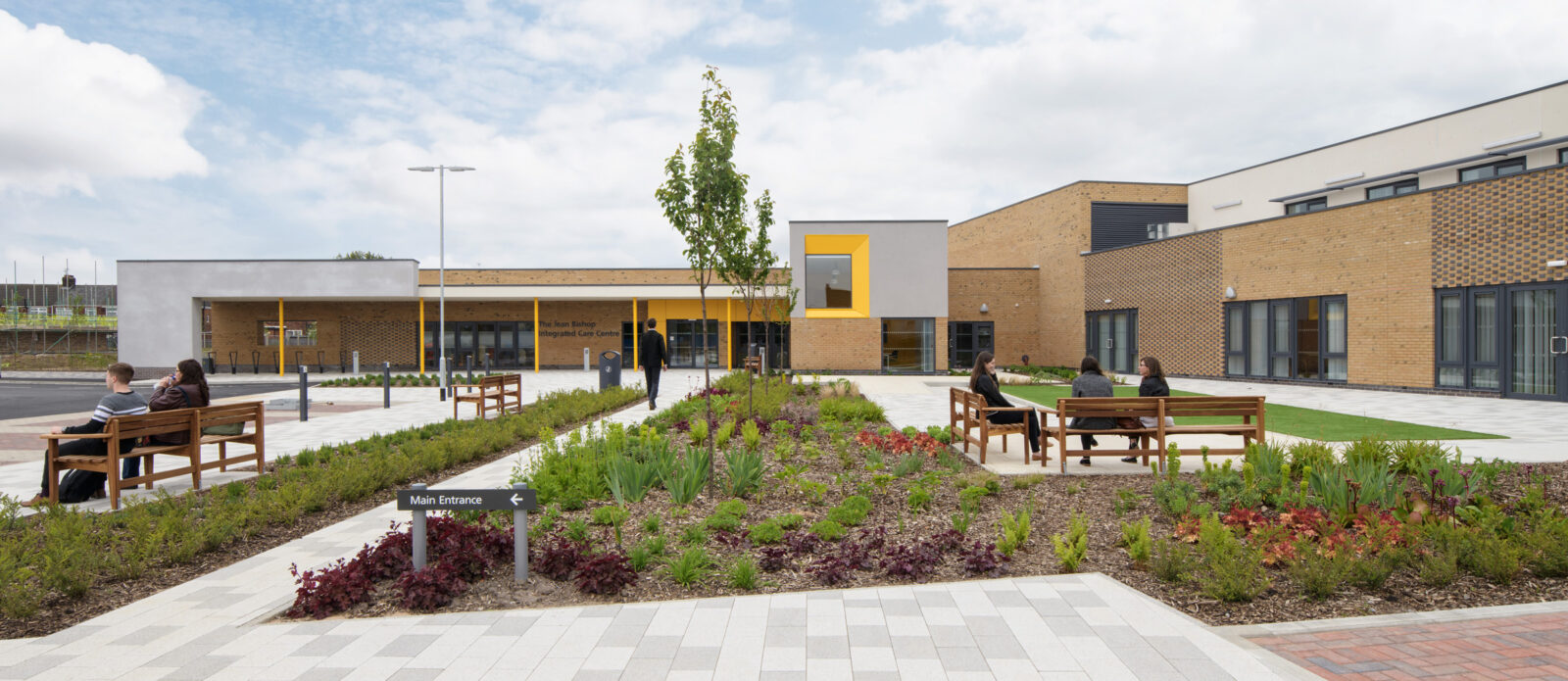 New class of health infrastructure
A focus on "wellness" changes the type of environment needed. Less-institutional community space acting as a "forum" for a multiplicity of diagnostic, treatment, and therapy activities. A therapeutic environment will provide excellent daylighting, ventilation, views and comfortable acoustics. Good landscape and accessibility are essential, so buildings should be well located with some outside space. Social prescribing will extend the range of activities to include things like group meetings, cooking, gardening, and dance.
New facilities must be actively managed to ensure that they are well used and accessible during evenings and weekends. Flexible and adaptable planning mean that spaces can be used for a variety of functions that will inevitably change over the lifespan of the building.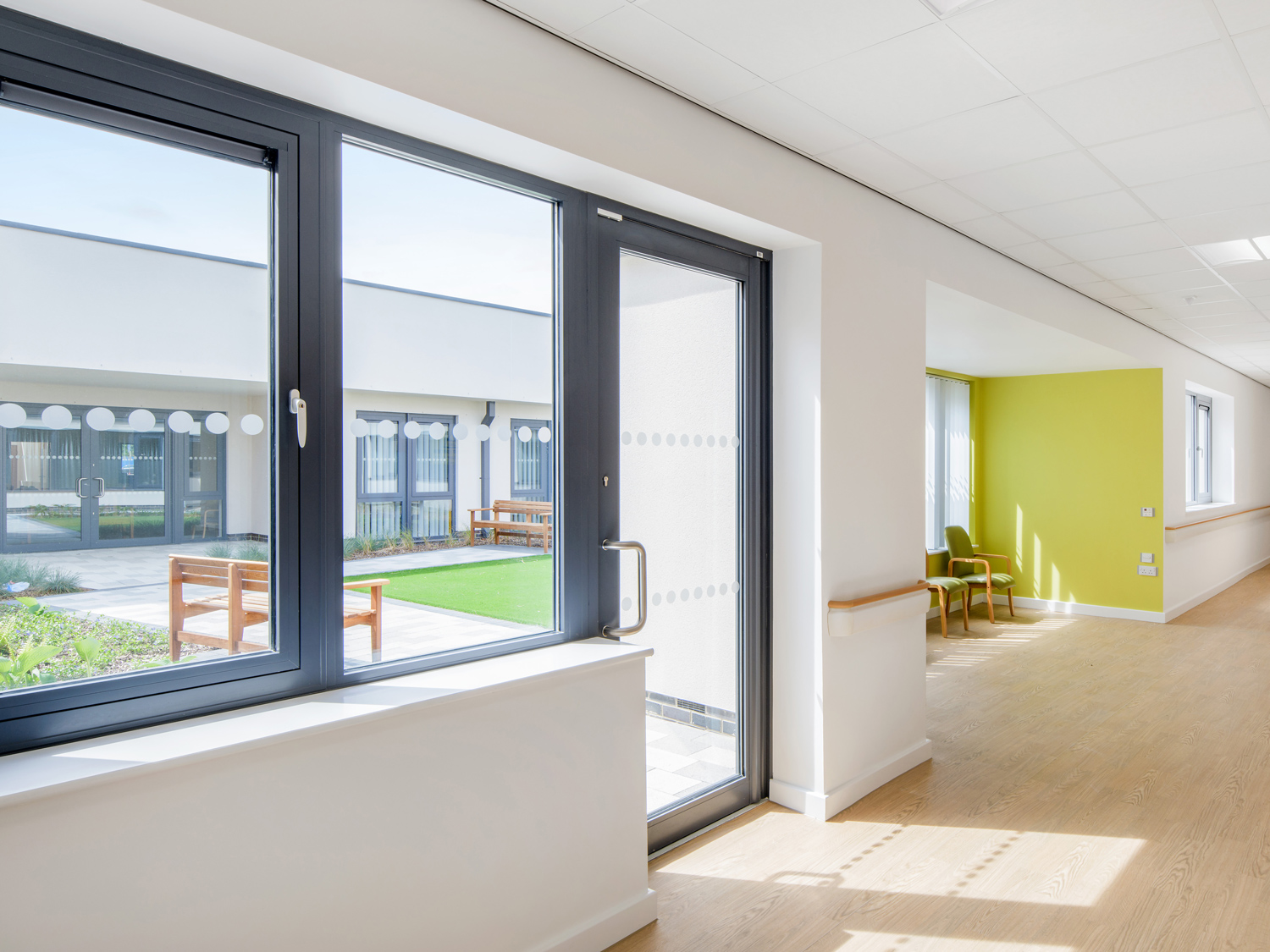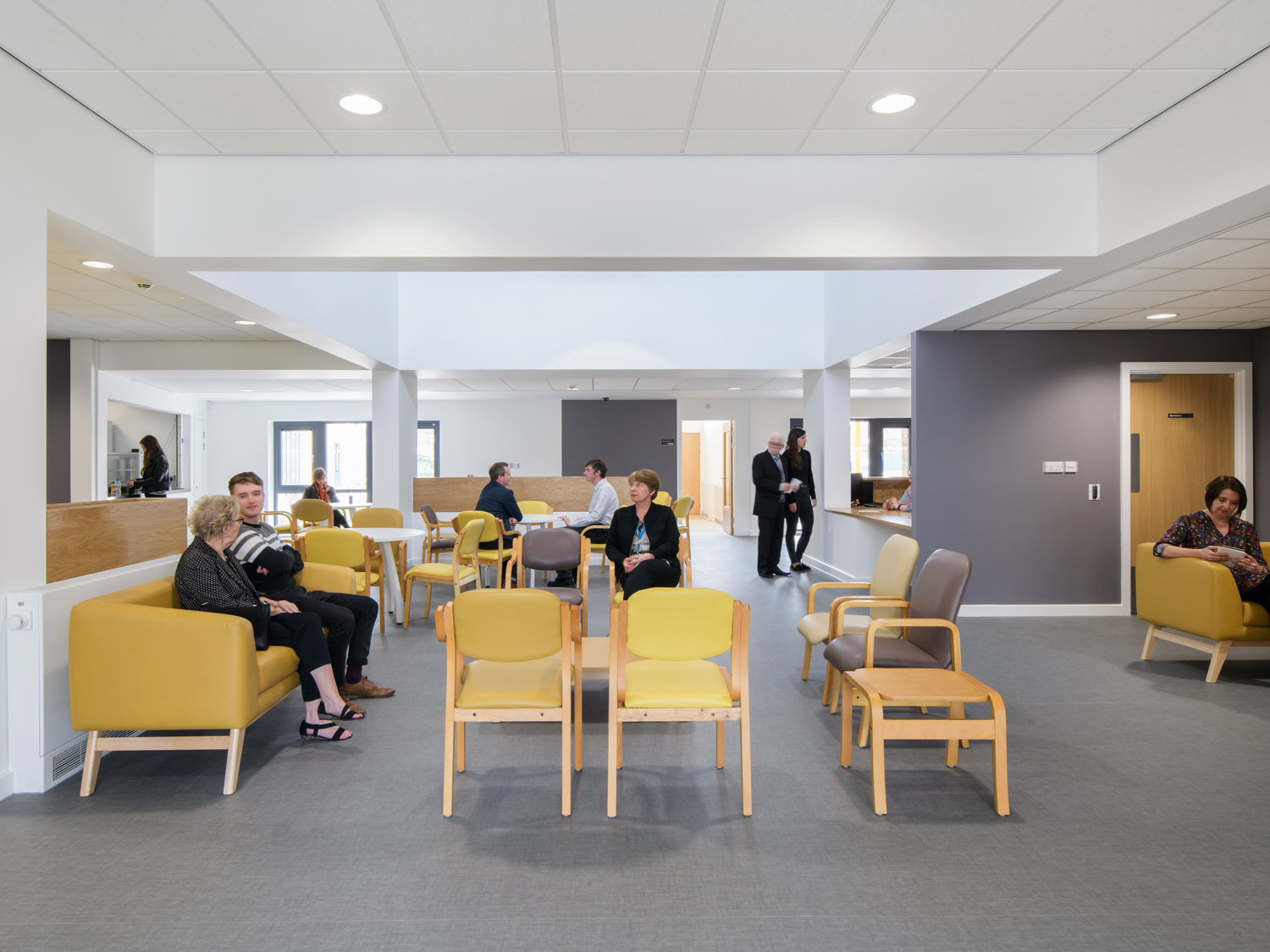 I have recently been involved in the design and delivery of two forward-thinking healthcare projects for NHS clients in coastal communities which embrace the integrated care model. There are aspects of these two interesting case studies that could be applied to many locations around the country which are facing similar challenges.
An integrated community hospital in Whitby
The coastal town of Whitby opened its hospital in 1979 as a comprehensive centre for all major health services. Over the last decade, the breadth of health services provided was reduced to the extent that the facility was significantly under-utilised, vastly inefficient, and unsustainable.
At the same time, the internal arrangement did not lend itself to developing an integrated workforce; services were not naturally aligned, resulting in staff often working in isolated parts of the building.
In June 2015, we were commissioned to support NHS Property Services and the Clinical Commissioning Group in the redevelopment of the existing building to create a health and social care hub, which supports the integrated delivery of primary care, secondary care, and community services. The newly configured community hospital bridges the gap between home, and specialist hospital care, through the delivery of both outpatient and inpatient services in Whitby.
This development means a huge amount to the people of Whitby. It means they're going to have a twenty-first century hospital facility, close to home, fit for purpose for the next thirty years.

Consolidation of the clinical accommodation has allowed services to be more closely aligned and integrated, whilst freeing land on the site for redevelopment. This has created an option to provide contemporary extra care housing on the site, to further extend the continuum of care.
A purpose-built extension provides a new entrance, with better accessibility and legibility for those using the steeply sloping site. A new visual identity stitches together the new and old, whilst communicating the renewed approach to health and wellbeing. Elevated viewpoints and landscaped green spaces are used to promote activity and improve the experience for patients, staff, and visitors.

A pioneering integrated care centre in Hull
Like many places, in the last decade, the coastal city of Hull has seen funding for the treatment of older people with complex and continuing illnesses increasingly strained, while demand has increased. Hospitals are accommodating many elderly patients on a long-term basis when they would be better served by support to remain in their own homes.
Opened in the summer of 2018, the pioneering Jean Bishop Integrated Care Centre in Hull is the first of a new class of NHS facilities to cater for the needs of an increasingly elderly population without the recourse to hospital admission. Adopting an entirely new way of delivering health services, the centre brings together a range of specialities to provide a more holistic approach to health, care, and support needs.
It's a totally different way of caring for patients. Straight away you can tell it's different as you wouldn't see all those people in a hospital outpatient clinic at once, it brings everyone together in one place. The care at the ICC feels unique as it is about prevention and working in a proactive way.
By organising the welcoming point at the heart of the low-rise building, all the clinical and support functions are nearby and accessible. The planning logic of interspersing clinical and public spaces fosters a sense of reassurance and wellbeing. This is central to the experience of patients, staff, and visitors in their journey from diagnosis to treatment and therapy.
The carefully selected palette of materials and components forms a distinctive identity for the new centre. Features such as the oriel window draw the eye and communicate a structure and order to the linear form. Sited on vacant school land in an area of the city often deprived of investment, the Jean Bishop Integrated Care Centre has created a new civic landmark that the local community are very proud of.
Where clinical services are evolving rapidly, growth and change must be considered to deliver long-term value. The building has been designed with a process of appropriate standardisation to provide the flexibility to adapt to future changes in need.
Through its proactive approach to ill-health prevention, the centre believes it is consistently saving more than £100 per patient, per year, on the cost of medication. It also believes that if this was replicated for all frail people across the UK, it could represent a £270m annual saving to the NHS. A recent study, led by a team of researchers from the Wolfson Palliative Care Research Centre at the University of Hull, concluded that frail patients treated here (who could expect to go to A&E more than three times a year) are 50% less likely to need emergency treatment.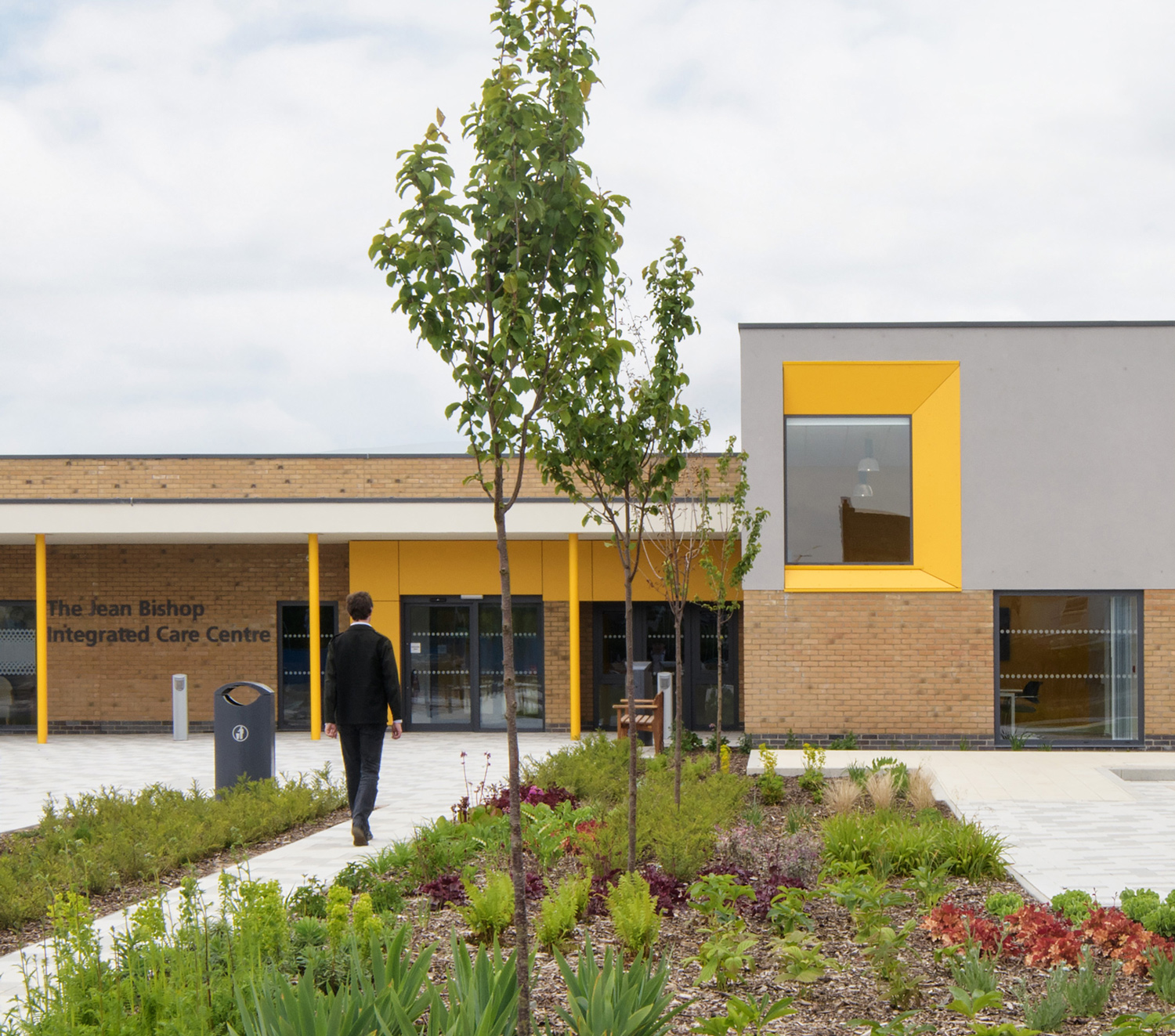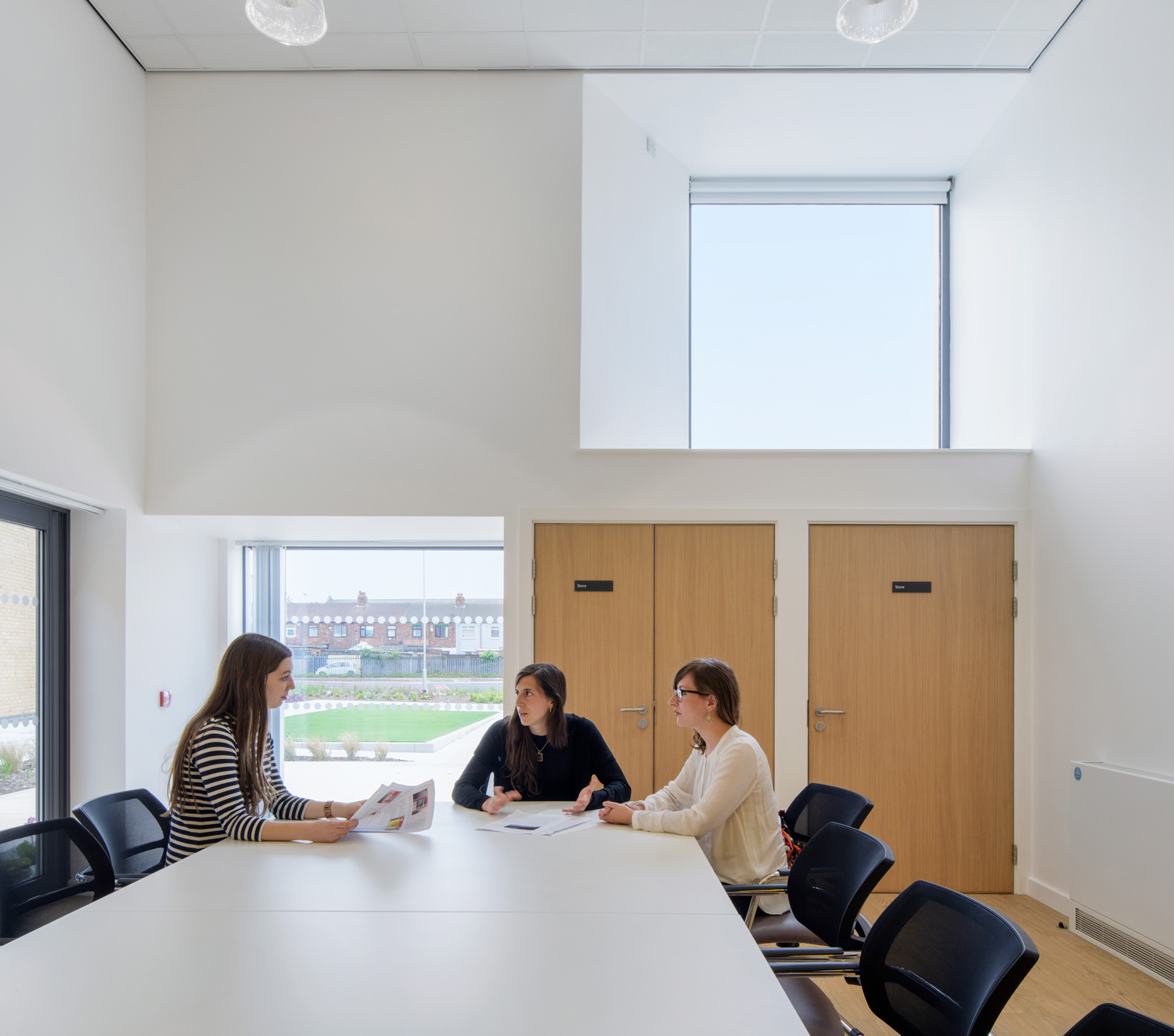 Developing the approach
These are two examples where an integrated model of care has been used to address the complex health needs of coastal towns, however there are communities up and down the country where a similar approach would deliver significant health benefits. We continue to work with NHS clients to pioneer this new class of health infrastructure, developing our thinking as we gain fresh insight from each completed project.
---
This piece of thinking was first published in Health Estates Journal in November 2021.