11 Feb 2022
Addressing the shortfall in mental health capacity
LEAD ILLUSTRATION BY JOSE FIGUEIRA
With the NHS in England embarking on a round of investment in mental health infrastructure, it's useful to set this in a longer-term context to understand why there is pressure for change and to appreciate what kind of change in infrastructure is needed, and what will deliver long term value.
A decade ago, we were celebrating the end of the closure of the asylums , a process that had began in earnest with Enoch Powell's water towers speech, half a century earlier. However, the closure of the old hospitals was never backed by a corresponding investment in community mental health services, social care and vital infrastructure. Now, the NHS Trust which inherited the highest level of mental health and learning disabilities bed closures, is urgently seeking funds to increase patient capacity.

The closure of the asylums was driven by changes in medical practice, the emergence of anti-psychotic drugs, and shifts in social expectations. The process was generally viewed as being beneficial to patients and society.
However, as with the reduction in acute hospital beds, there is now concern that mental health bed capacity is too low. The Royal College of Psychiatrists estimate the immediate shortfall to be 1,060 beds. To make matters worse, of the beds that are currently available, a proportion are considered inadequate — at the end of May 2021 there were 1,135 beds in unsatisfactory dormitory settings. There is also a critical lack of specialist mental health beds, particularly for child and adolescent mental health, eating disorders, perinatal mental health and specialist learning disabilities services.
What kind of infrastructure is needed?
As well as planning new infrastructure, the major challenge for any NHS provider is supplying expanded services that are affordable, deliver social value and are able to be resourced with limited workforce availability. This means reviewing and increasing the density of the existing estate, so that existing assets are being used efficiently, and the workforce is available locally to deliver increased capacity, a wider range of services, or both.
Although new facilities are often essential to meet the minimum basic standards for inpatient accommodation, a mix of refurbishment and new building often represents the most pragmatic, sustainable, and best value option. Any investment needs to sit alongside a long-term estates strategy and masterplan.

Design for long life - flexibility and adaptability
Investment in new mental health infrastructure must respond to the requirements of services, providing the right capacity and supporting planned activity. However, mental health services change over time. To deliver long-term value, new mental health buildings must be flexible and adaptable, not only providing for mental health needs, but being able to cater for acute surge capacity, providing step-down and step-up accommodation.
To be effective, mental health inpatient units must cater for alternative patient groups and staffing models. An experienced design team will be able to model systems of clustering and "swing zones" that support alternative operating modalities.
As well as considering structural adaptability, to design for a long life, good quality environments should be sustainable, robust and easily maintained. This means low-carbon and very energy efficient design, using components that are safe and well-constructed. Efficient engineering services are increasingly important in modern buildings. These must be discreet, but at the same time easily managed.
An environment that supports recovery and wellbeing
Recent evidence shows that factors in the environment play an important role in patient recovery. Well planned settings can result in shorter stays and better outcomes for patients. A safer environment reduces the incidence of self-harm and violence, which in turn reduces stress and illness amongst staff and patients.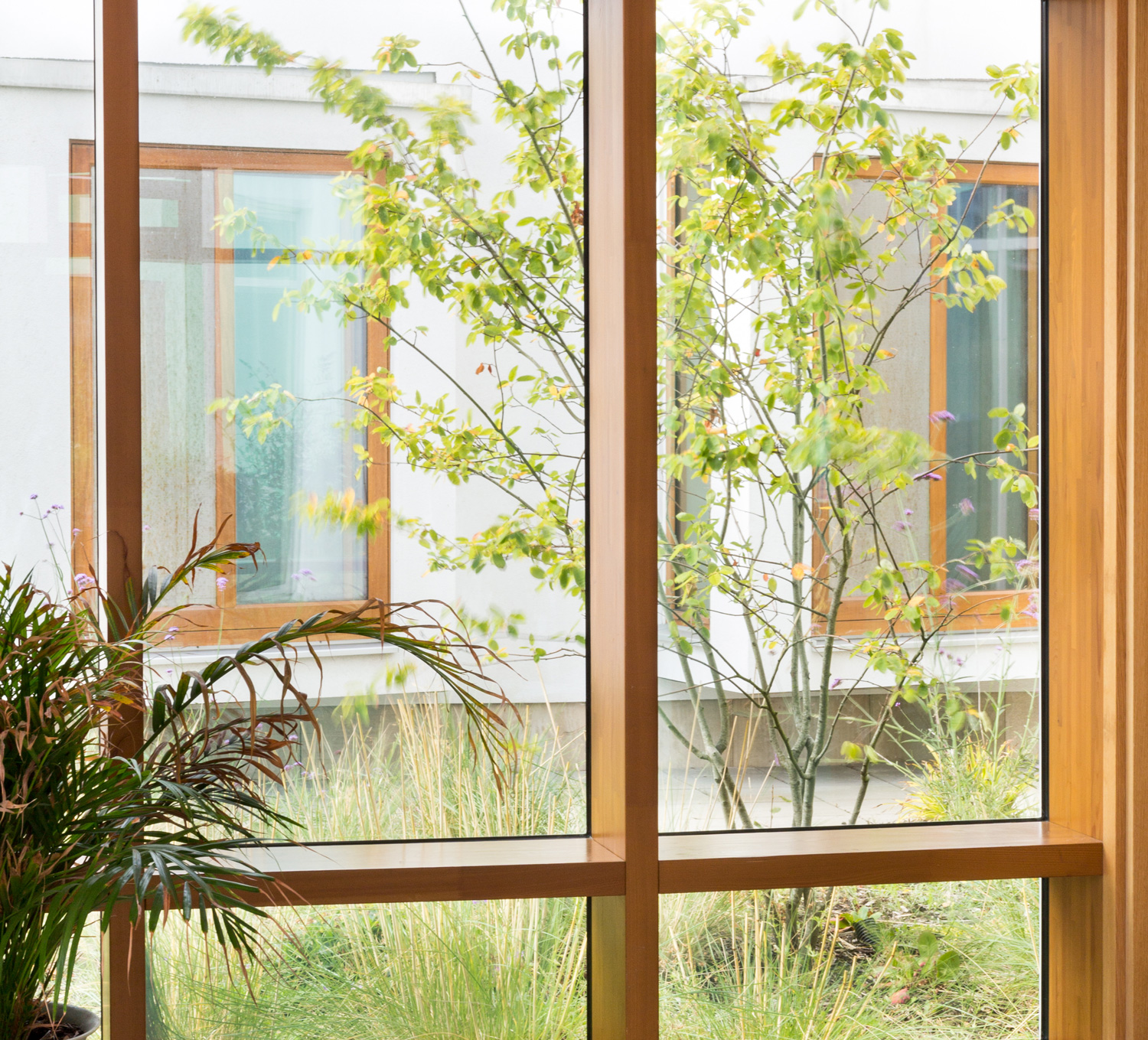 A therapeutic environment which provides good daylight, views, ventilation and calming acoustics, supports much better treatment and communication, and promotes wellbeing. Safe and self-directed access to gardens and nature help relaxation and widen the range of activities and experience for the recovering patient.
This has been demonstrated at Blossom Court, our new mental health inpatient building at St Ann's Hospital in London, which prioritises modern therapeutic spaces with independent access to outdoor space. The unique two-storey arrangement sees four wards stacked around two private courtyards, creating secluded views, abundant daylight and a positive focal point for patients. A generous terrace on each upper level ensures both storeys have safe, direct, outdoor access.
Since completion, the Trust has reported that compared to the previous accommodation, seclusion and rapid tranquilisation of patients has significantly reduced while physical restraint has almost entirely stopped, allowing staff and patients to better focus on recovery.
Navigating the planning process
During our work over the last thirty years in the planning and delivery of successful mental health infrastructure, we have often been involved in the process from the first step of identifying the need. This has given us an insight into some implementable actions which can increase the likelihood of success:
When a need for mental health capacity has been identified, it pays to establish a project board with a clear reporting and responsibility structure. Each health system has its own processes for capital project approval, follow the route that is appropriate and familiar.
Conducting a review of the local service context with service commissioners will identify shortfalls in projected capacity or unnecessary out-of-area placement. Specialist services such as inpatient perinatal mental health or eating disorders need to be considered on a regional basis.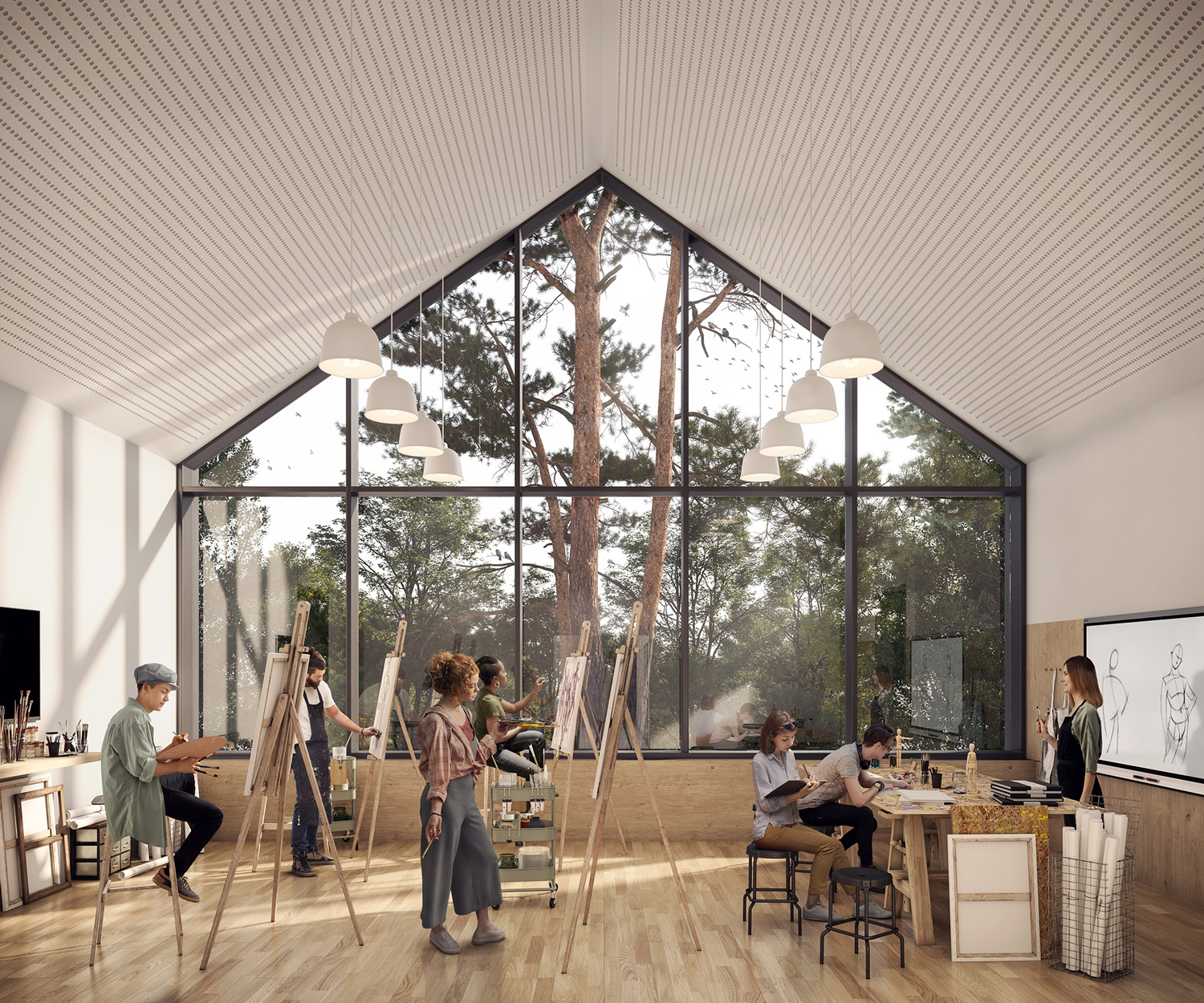 Carry out an appraisal of the functional suitability of the existing buildings to establish if they are worth retaining and a good fit with either existing or new functions.
Prepare a high-level strategic shortlist of infrastructure options with approximate capital and revenue costs. These will feed into a Business Case Options Framework.
If there appears to be a viable preferred way forward, widen the team to develop an outline design and document the project requirements.
Much of this work may be done in-house, however we are always happy to offer our impartial advice on a suitable approach, should you need it.
Planning for change
Robust planning has always formed a major part of our design approach, and its value has been proven where significant adaptation has been required years after project completion.
We are currently in the process of revisiting several existing facilities in Northumberland as part of a major rationalisation of the Trust's mental health provision. As part of this programme, Bamburgh Clinic—which we completed in 2006—is to be converted to an acute facility when forensic patients are relocated. Because the underlying plan is adaptable, very little change is needed to prepare the building for this new use.


Conclusion
As the need for capacity in mental health increases, the challenge will not only be in creating new infrastructure, but in ensuring we have the right infrastructure in the right places, and that is as much about adapting existing stock as it is building new. Where new facilities are needed, they must be flexible and adaptable for future needs, and provide a therapeutic environment that aids recovery. As this ultimately, is the best way to reduce the need for additional capacity.