Sharing our insight at the Romanian Hospital Convention
Paul Yeomans and Alex Senciuc were invited to speak at the Romanian Hospital Convention (ROHO), alongside a wide panel of experts from across Europe and the United States.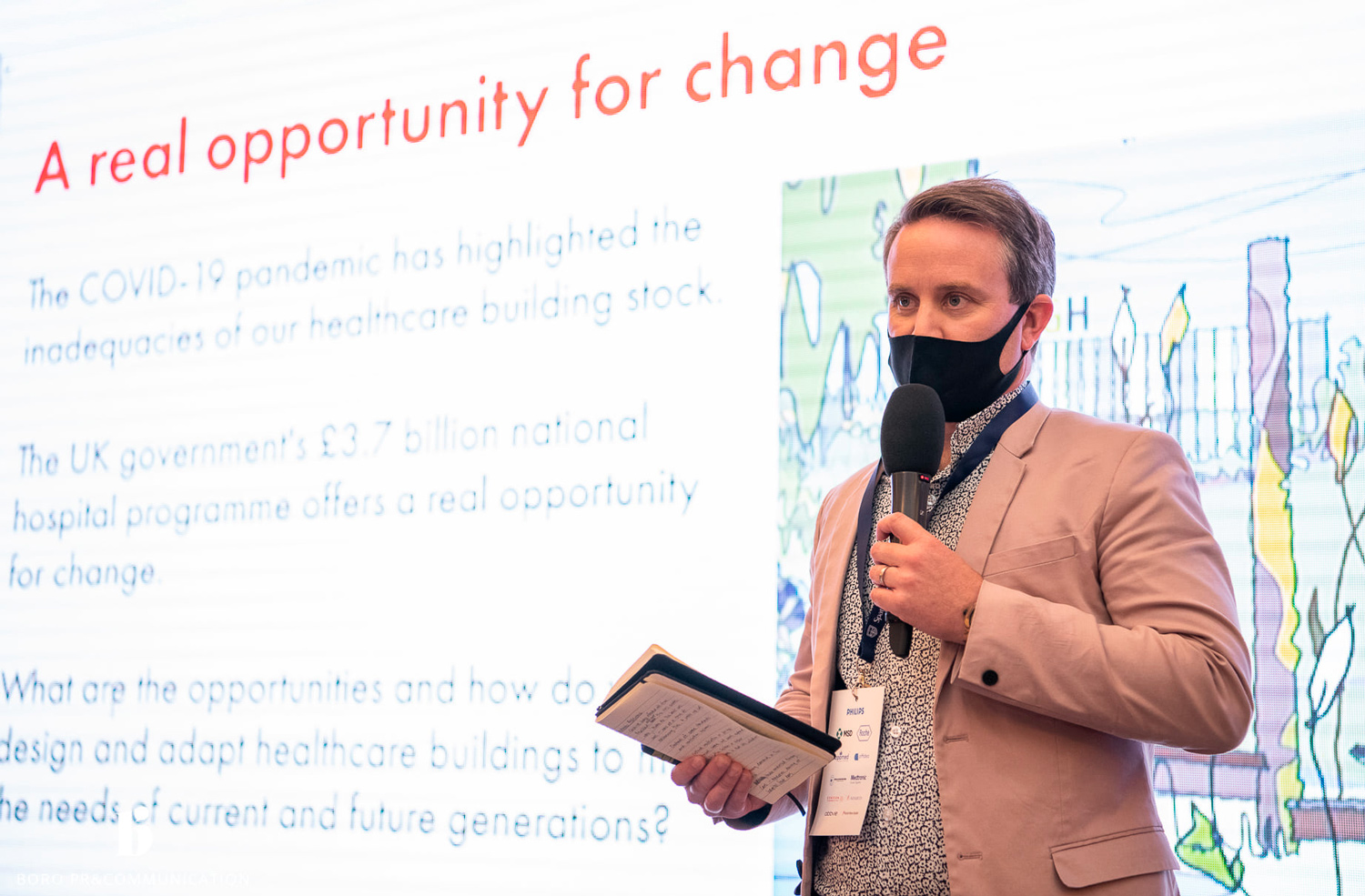 The conference grouped clinical, infrastructure and financing matters from the healthcare sector into this year's theme, "Our Hospital".
In their presentation, Paul and Alex provided an overview of the UK healthcare market and outlined the similarities with the market in Romania: broadly speaking, an aging building stock combined with low levels of capital expenditure, which is leading to systemic challenges.
Presented through the lens of our 30 years of experience, the pair discussed the changing role of the hospital in cities, the role of built infrastructure for patients and staff, and the upcoming new classes of health infrastructure. They then engaged the audience in a discussion about key trends which will shape the future of healthcare infrastructure: changing demographics, integrated care, pandemic resilience, emergency medicine, digital modalities, sustainability, modern methods of construction, and standardisation. They concluded by emphasizing the wider impact of healthcare infrastructure on cities and society.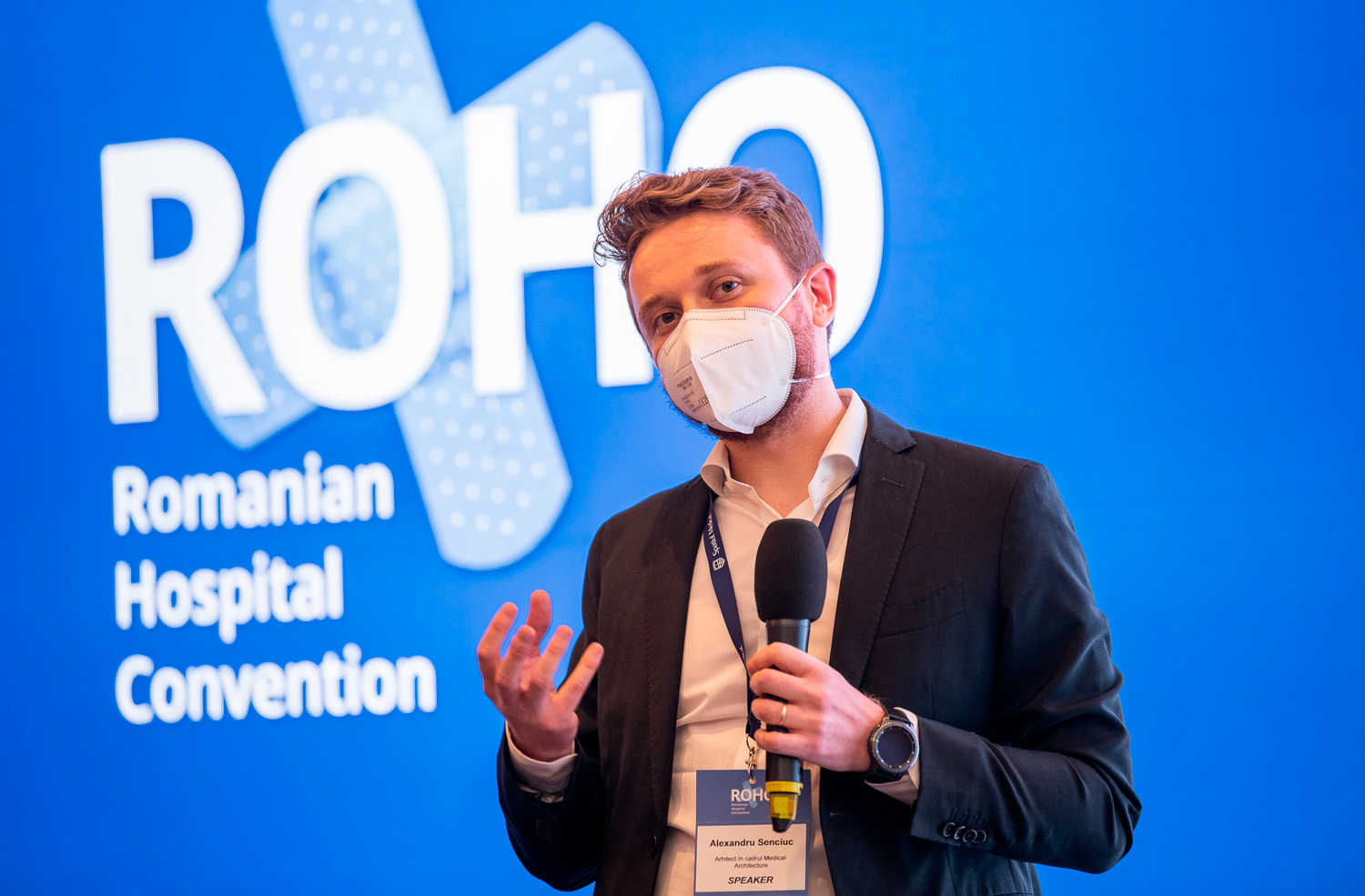 These experiences echoed with that of other speakers. The EU Commission Vice-Director for Healthcare underlined that EU funding shall encourage more ambulatory care and integrated and patient-centred care, as well as improving resilience in a post-Covid world. The Director from the Romanian Ministry of European Projects underlined that priority funding shall be allocated to projects that lead to a reduction in hospital stay length, and the Project Manager of Romanian Hospitals from the European Investment Bank indicated that a structured approach is required to manage the complexity in delivering the hospitals needed nationally.
The healthcare design sessions highlighted the latest healthcare projects from Romania, Denmark, Belgium, Holland, Norway and the UK (among other countries). Each of the projects responded in unique ways to the themes of patient experience, sustainability, modular construction, and services integration.
Overall, the conference provided an excellent snapshot of the latest trends in the healthcare infrastructure sector across Europe and further afield.