Review shows the positive impact of pioneering integrated care centre
NHS Employers, the employers' organisation for the NHS in England, has compiled a review of data highlighting the positive impact the Jean Bishop Integrated Care Centre is having in its community.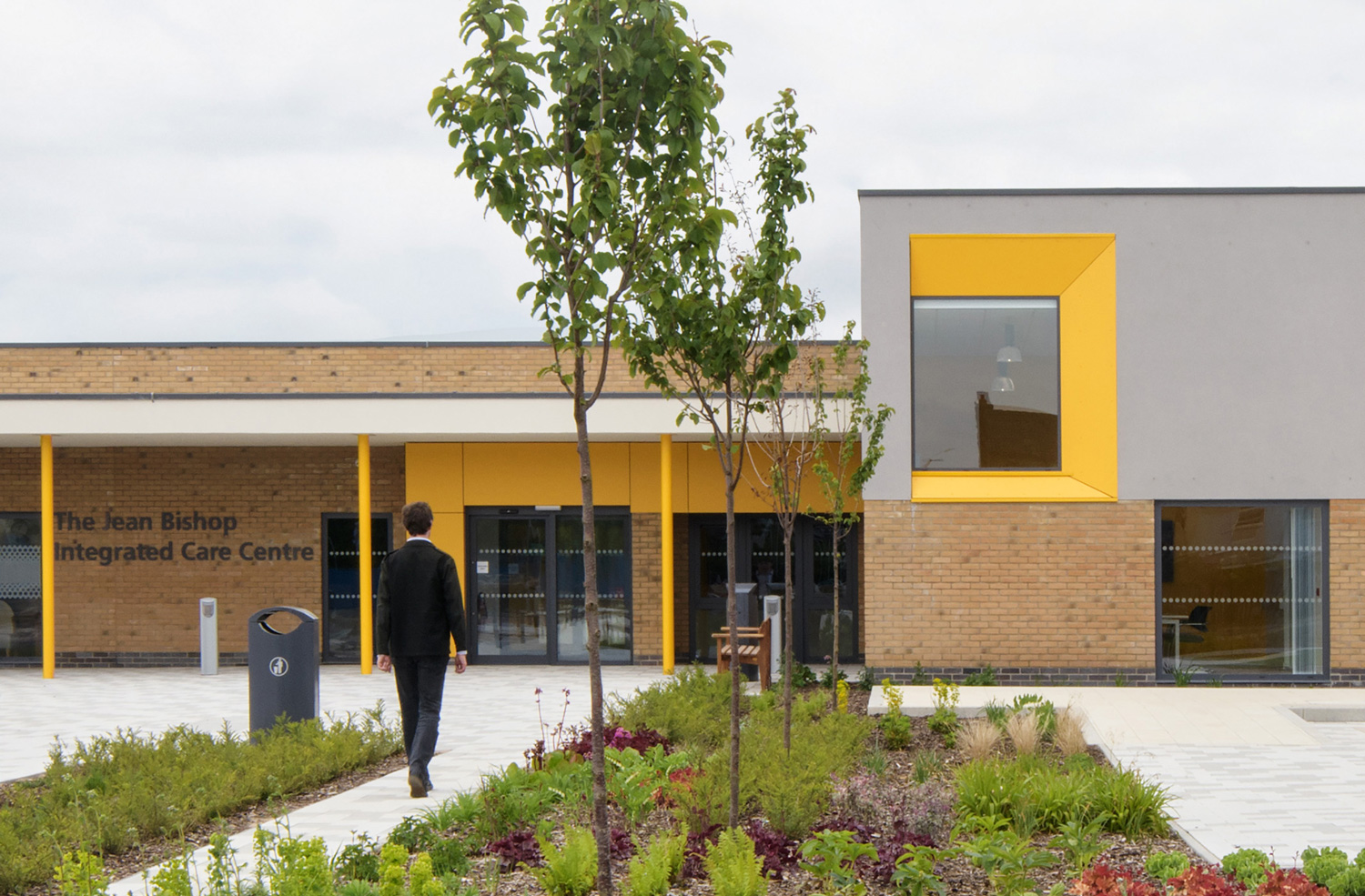 Prior to the project commencing, Hull and North Yorkshire ICB faced a number of challenges. Hull is the fourth most deprived local authority in England; 45 per cent of its neighbourhoods fall within the top centile of deprivation. In addition, around 25,000 residents are living with frailty, and 3,200 with severe frailty. As a result, the health system was overwhelmed with non-elective hospital admissions, struggling to find beds for elderly patients amidst peak admissions and growing demands from the aging population.
In response to this, and informed by engagement with local residents, Hull and North Yorkshire ICB developed an anticipatory care model that completely redesigned the approach, to create an out-of-hospital service to help people in their community to stay at home. Using population health management tools, the model offers preventive integrated health and care planning by bringing together NHS, social care, voluntary sector, and fire and rescue services to work together to improve outcomes for both individuals and the system. As the model developed, the team started thinking about physical space and what sort of building would be needed to deliver this type of care. At this point we were commissioned to work with the project's stakeholders to develop a design.
In 2018, the pioneering Jean Bishop Integrated Care Centre opened, the first building of its kind in the UK that aims to assist frail individuals in the community. A welcoming heart to the building, with clear wayfinding and open and transparent views to landscaping, supports the wellbeing of patients, staff, and visitors, and ensures all the clinical and support functions are nearby and accessible. The planning logic of interspersing clinical and public spaces fosters a sense of reassurance, something which is central to the patient journey from diagnosis to treatment and therapy. The building is frailty and dementia friendly, featuring eye-level signage, space for breaks, and artwork designed by local artists. The East Hull fire station was relocated to the centre, supporting the integration of rescue services, including safe and well checks and emergency responses to falls.
I've never witnessed anything like it, a potential vulnerable and quiet cohort of patients are advocating for themselves which is great to see.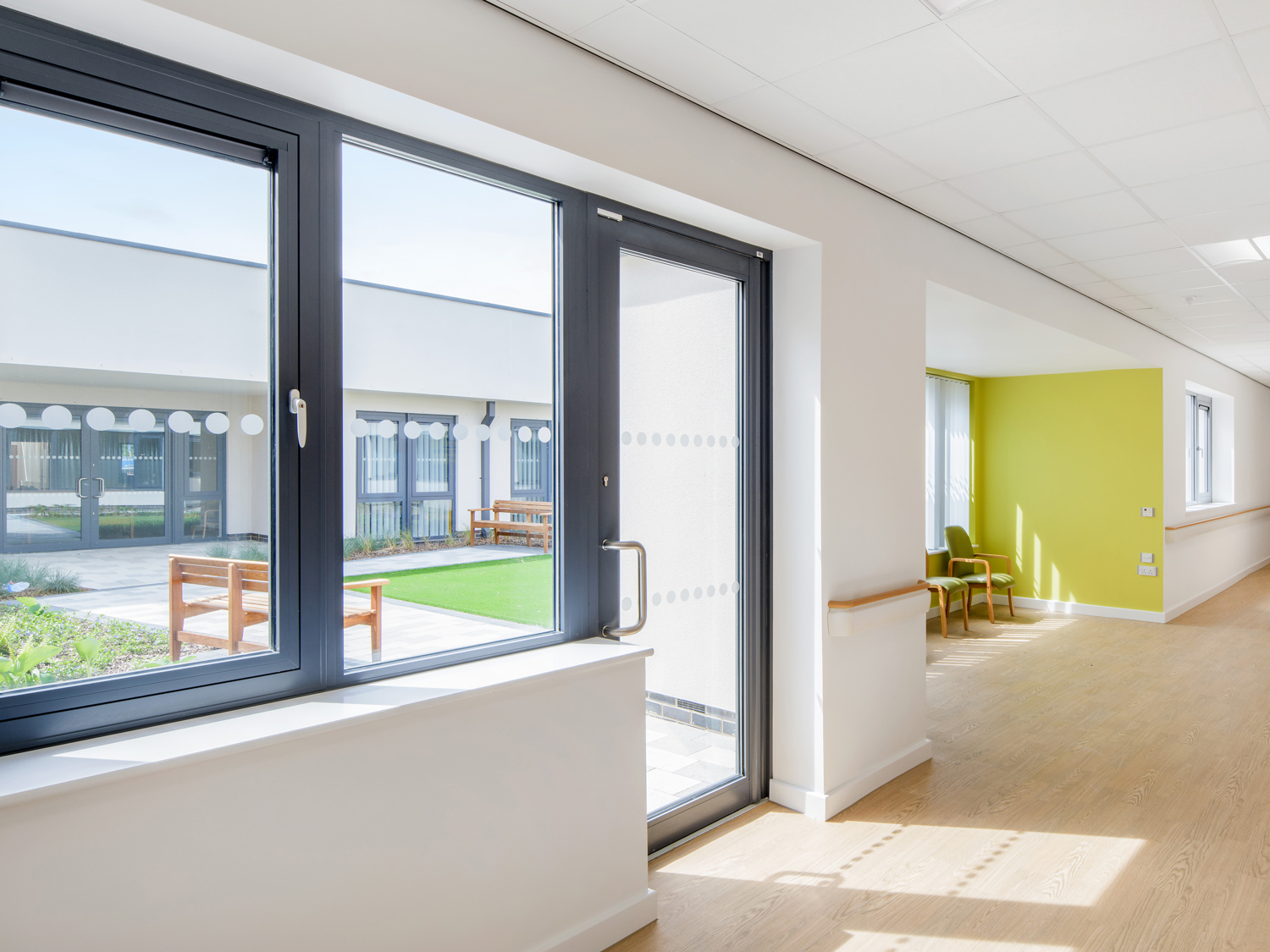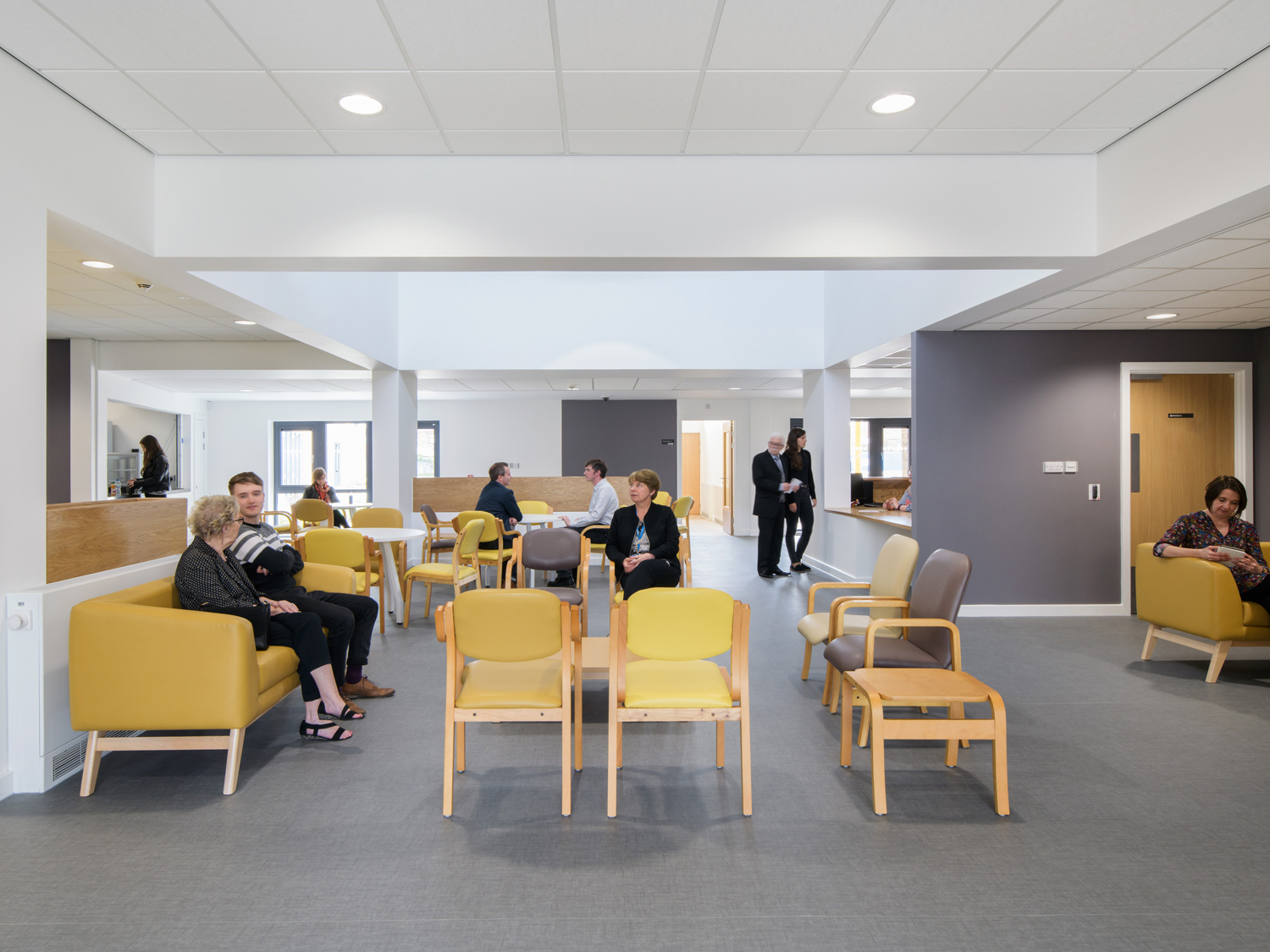 A recent study assessed the wellbeing of patients who received comprehensive geriatric assessment (CGA) at the centre compared to those who did not. The study aimed to evaluate CGA's impact on quality of life. The data showed:
For those living in their own home, a 15-20% reduction in emergency department (ED) attends and a 10-25% reduction in emergency admissions for the twelve months after their assessment compared to the twelve months prior.
For residents in care homes there has been a 20-25% reduction in ED attends. For the frail cohort who had more than five ED attends in the twelve months preceding their assessment there is consistently over 50% reduction in ED attends and admissions in the following twelve months.
The centre believes it is consistently saving more than £100 per patient, per year, on the cost of medication. It also believes that if this was replicated for all frail people across the UK, it could represent a £270m annual saving to the NHS.
The review also found that the centre has improved the emotional and physical wellbeing of people undergoing assessment by putting them at the centre of their care and providing choice – supporting individuals to stay fit, out of hospital and living independently at home or in a care setting. It has also created a good integrated workforce culture which brings together five organisations. Having this one team results in improved knowledge and understanding of each other's roles and organisations, reduced duplication and supports better outcomes for patients and staff experience.
Our patients have the time to be listened to, it's patient-centred care. Not just for the patients but their family members as well.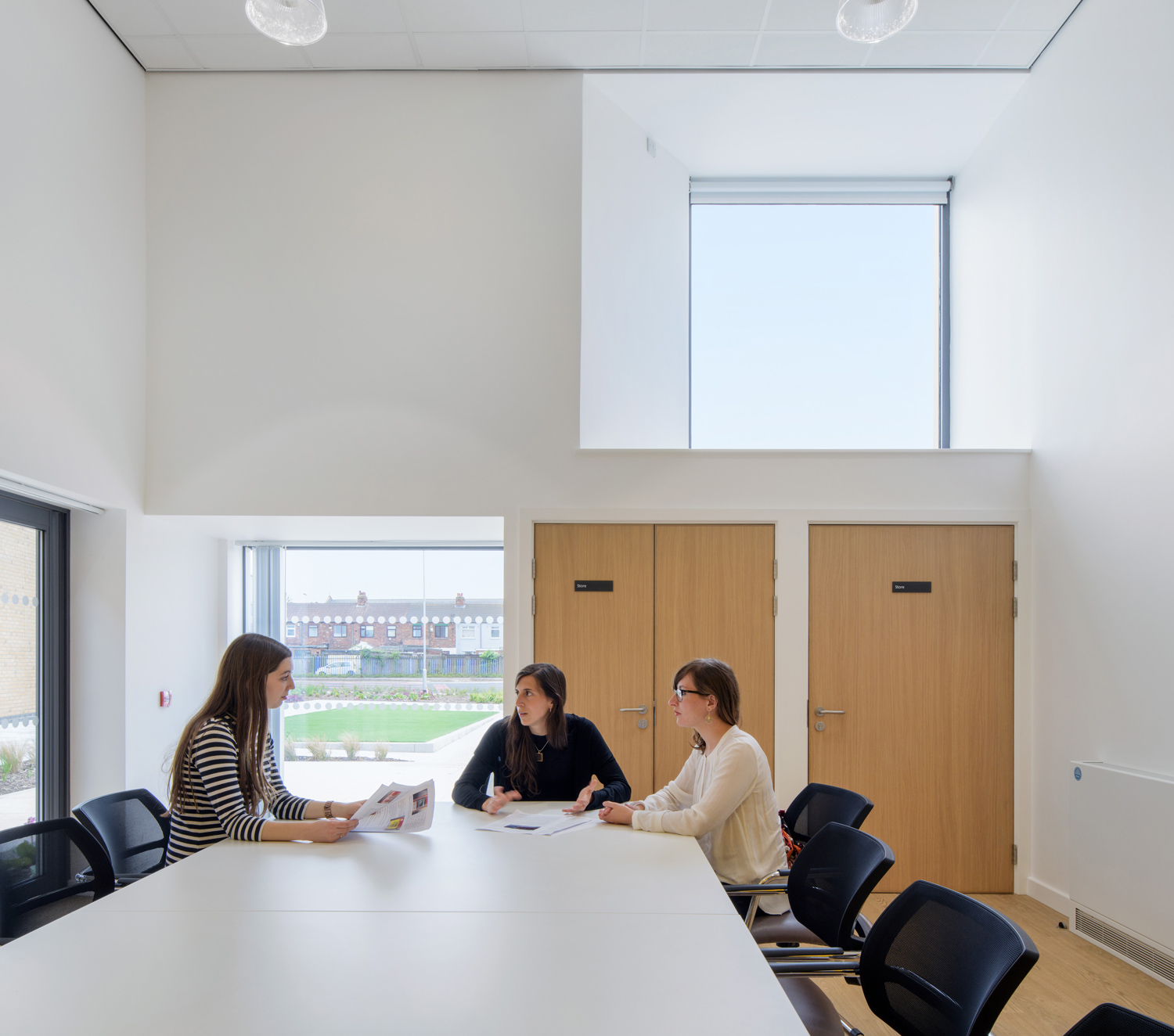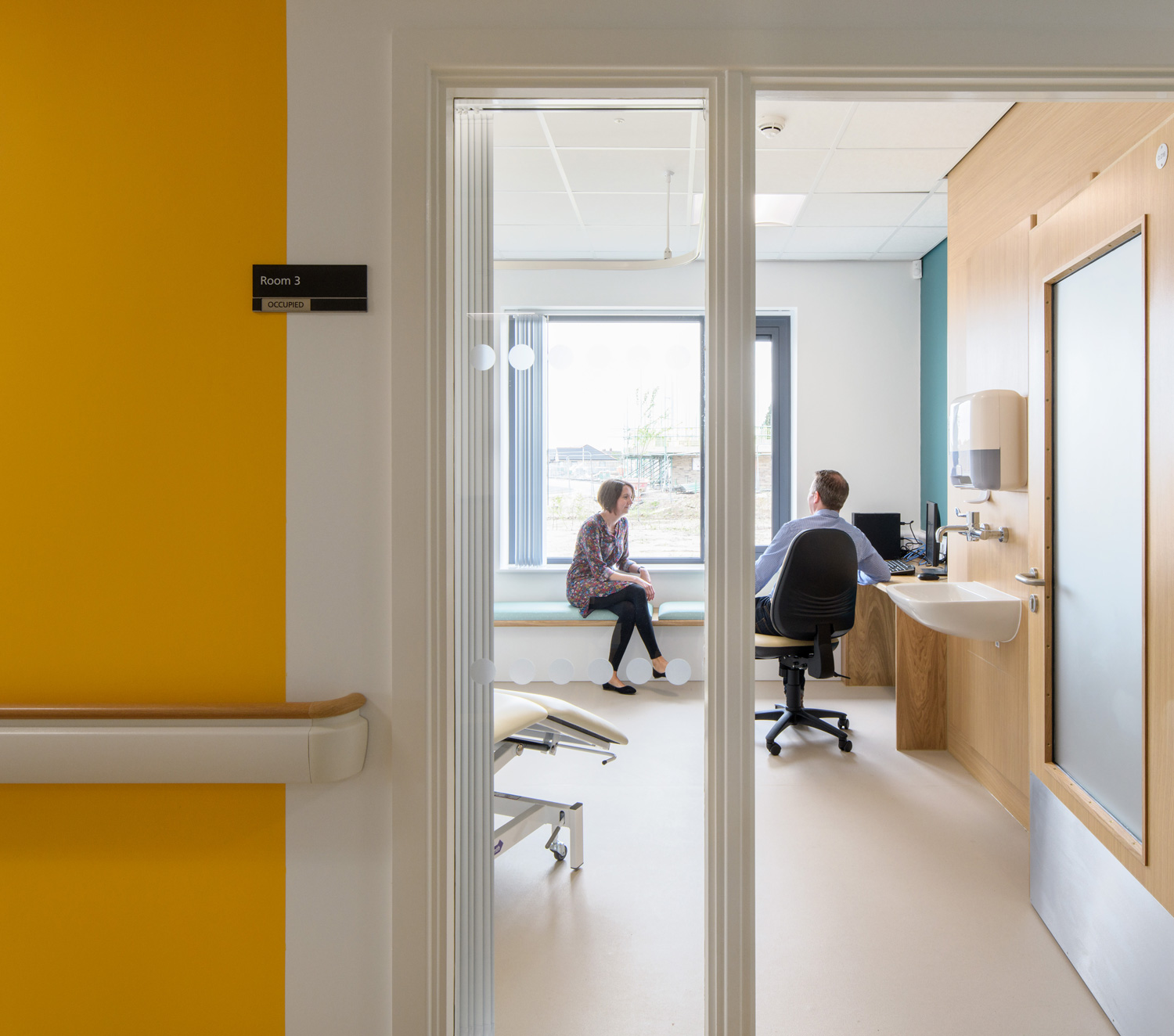 A year on from the formal establishment of Integrated Care Systems across England to bring partner organisations together to improve outcomes in population health and healthcare, the Jean Bishop Integrated Care Centre provides clear evidence of the benefit of partnership working between the NHS, local councils, community and voluntary organisations, to deliver tangible health outcomes to local people.
---
Compiled with extracts from NHS Employers (2023), 'A place to meet the needs of people living with frailty: Jean Bishop Integrated Care Centre'.
I've been able to talk for the first time in a long time. I feel so much happier. I have felt so comfortable it has been lovely. I can't thank you enough.