Medical Education Academy reaches completion
With a focus on personal development and wellbeing, The Medical Education and Cumbria, Northumberland, Tyne and Wear Academy is a learning space to nurture the next generation of healthcare experts.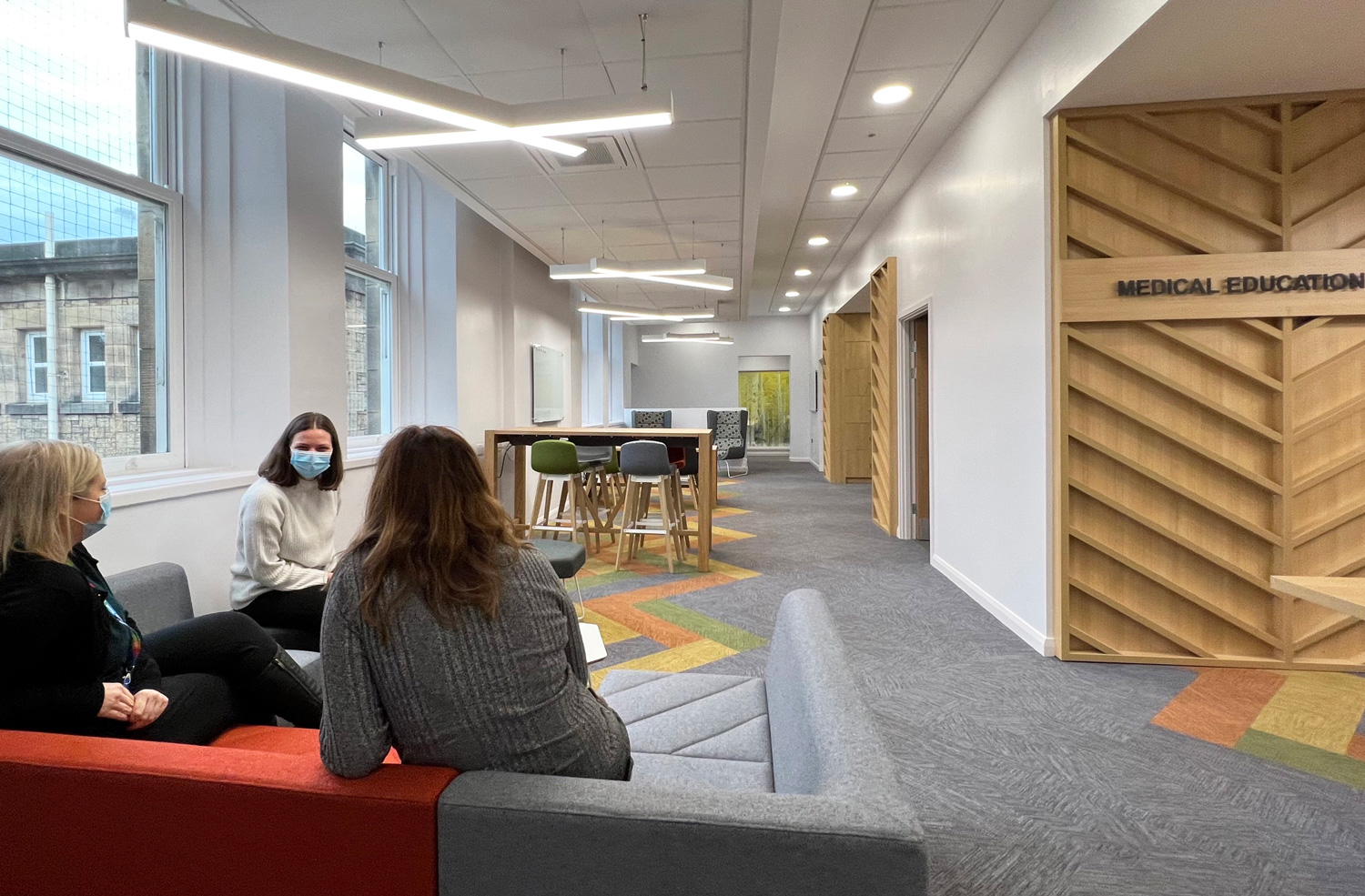 Created through the adaptation and reuse of an existing building at St. Nicholas Hospital in Gosforth, Newcastle upon Tyne, the new academy provides office and training spaces for staff of the Trust and educational facilities for students. This includes, simulation medical rooms and seclusion suites, training rooms, breakout and social learning spaces, and catering facilities.
The academy combines spaces for collaboration and knowledge sharing, with islands of privacy and quiet working, to provide a variety of task-based environments. A contemporary mix of finishes and furniture styles, combined with bespoke timber joinery and warm earth tones, creates an engaging setting for learning. Views to the mature landscape of St Nicholas Hospital, provide a complimentary backdrop to the social, work and learning spaces, and the quality of the environment signals to staff and students that they are valued.
You know when they say somethings are worth waiting for? I've been so excited for this scheme to complete and get all its last finishing touches! Thanks to all that helped make this place look so good!