Kimmeridge Court shortlisted for AJ Architecture Award
Kimmeridge Court, our eating disorders unit for Dorset HealthCare, has been shortlisted in the Health and Wellbeing category at the AJ Architecture Awards 2023.

The awards celebrate and reward design excellence in UK architecture by highlighting the very best completed projects across a wide spectrum of building scales and typologies.
The health and wellbeing category celebrates the creation of buildings and spaces used to improve health and wellbeing, including hospitals, primary and community healthcare facilities, and third sector wellbeing centres. Successful projects are those that can demonstrate stand-out design, innovation, client and community engagement, and a sustainable approach to placemaking.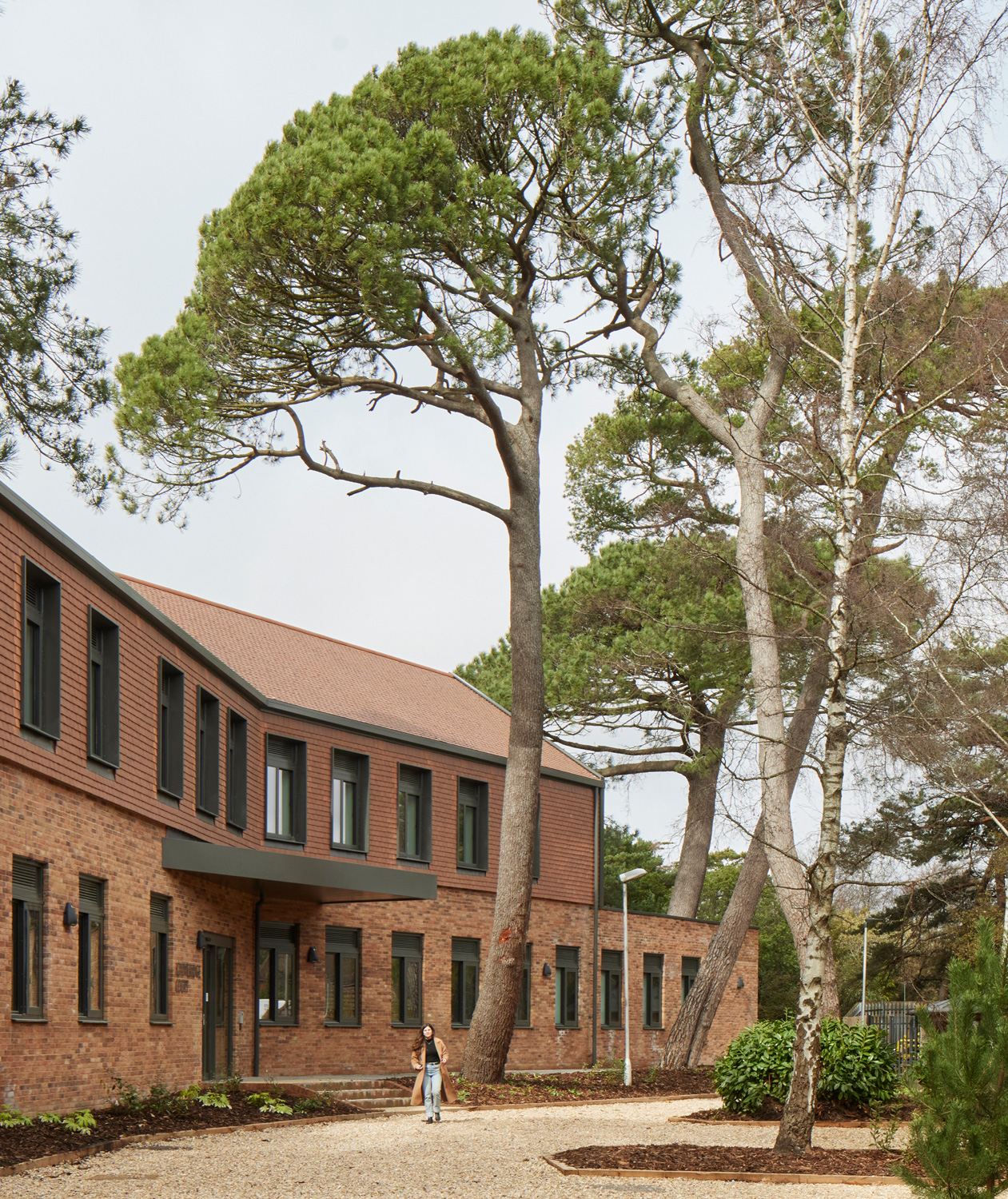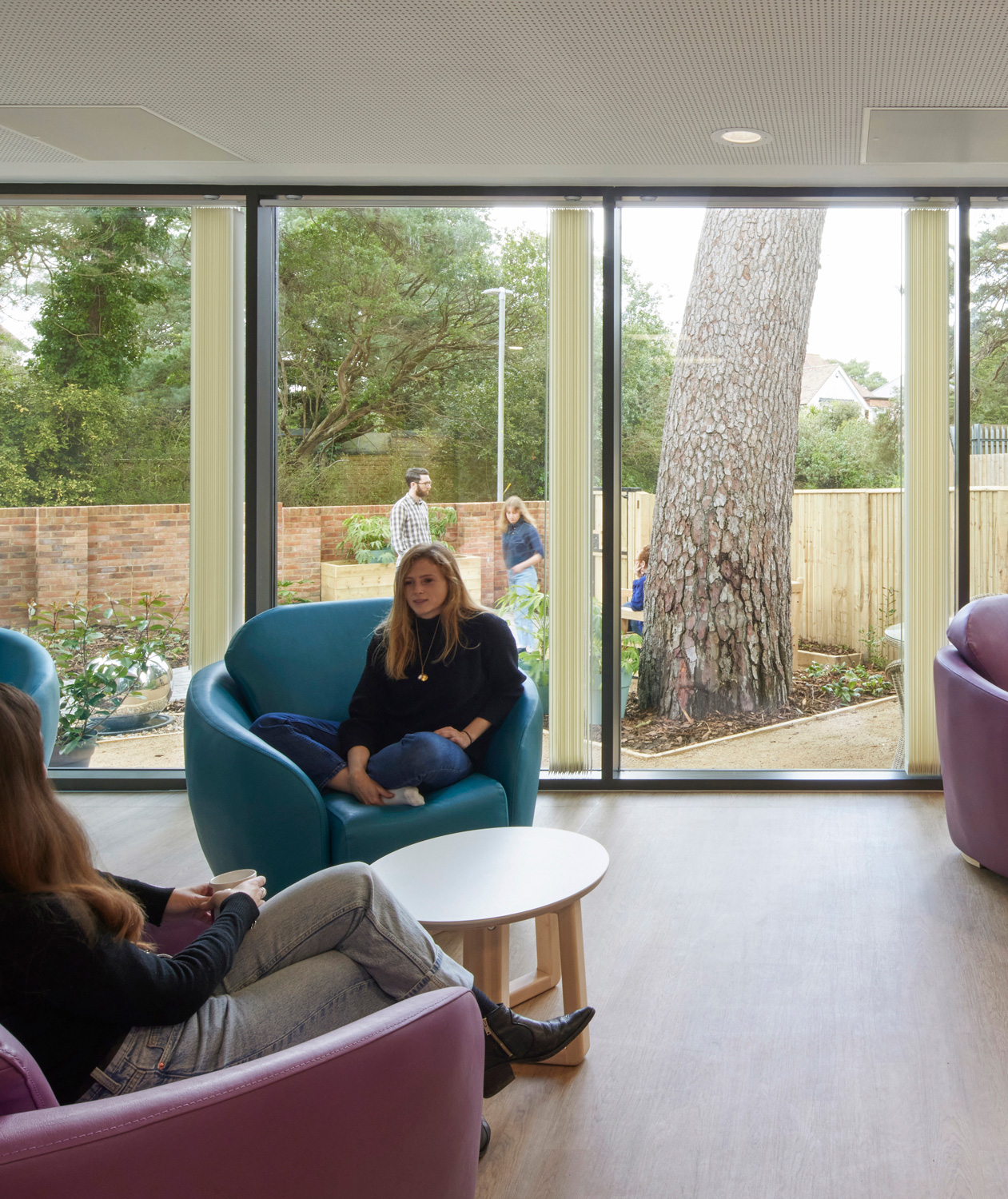 Sited in a protected wooded glade, Kimmeridge Court has been carefully crafted to preserve the quality of its natural setting and to create a uniquely private and therapeutic environment for the treatment of patients with eating disorders. An innovative root-protecting foundation design has enabled the retention of mature trees remarkably close to the new building, maximising the wellbeing benefit.
Through close consultation with clinical staff, the facilities have been designed to enable patients to re-establish a positive relationship with food and exercise. The bedroom accommodation and the transparent patient day spaces offer views out to an accessible garden and the surrounding woodland. A large multi-functional activity space on the first floor provides spectacular views out across the tree canopy.
Judges will now visit all the shortlisted buildings to see first-hand the impact they are having. The award winners will be revealed at an event in November.
We've been long awaiting a modern, fit for purpose building, and now we have it — it's beautiful. I've looked at other units around the country and what we have created here makes me very proud.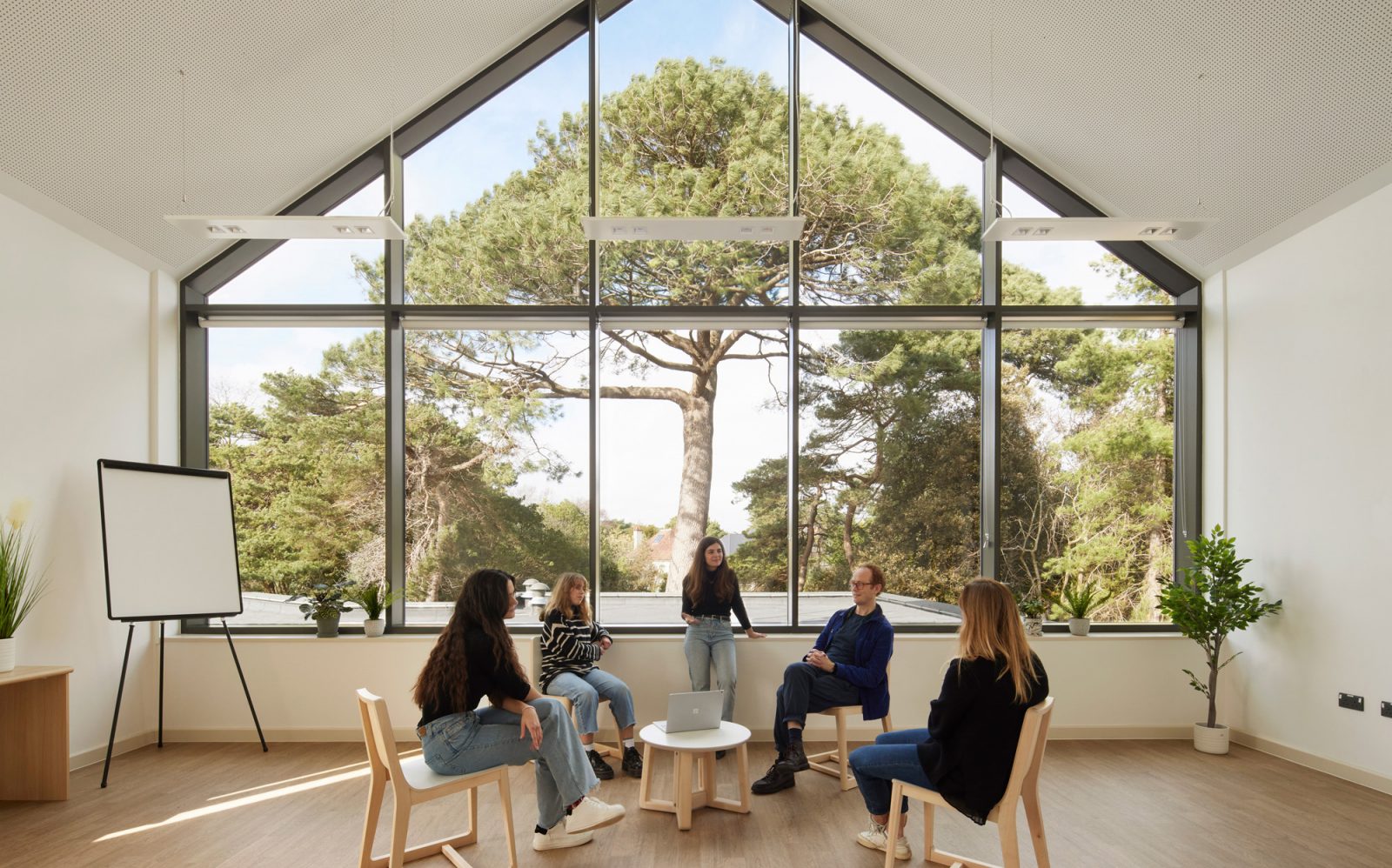 We are delighted to have been recognised for this project by such a well-regarded panel of judges. Eating disorders are responsible for more loss of life than any other mental health condition and are becoming increasingly common, so there has never been a more important time to ensure we get the design of these specialist facilities right. Design for health and wellbeing was fundamental to our approach, and we are very proud to have created a protective and therapeutic environment for the recovery of this vulnerable patient group.