Clock View Hospital wins European award for sustainable development
Clock View Hospital received the highly coveted Design for Sustainable Development Award at the European Healthcare Design Awards 2023, demonstrating its lasting impact and value.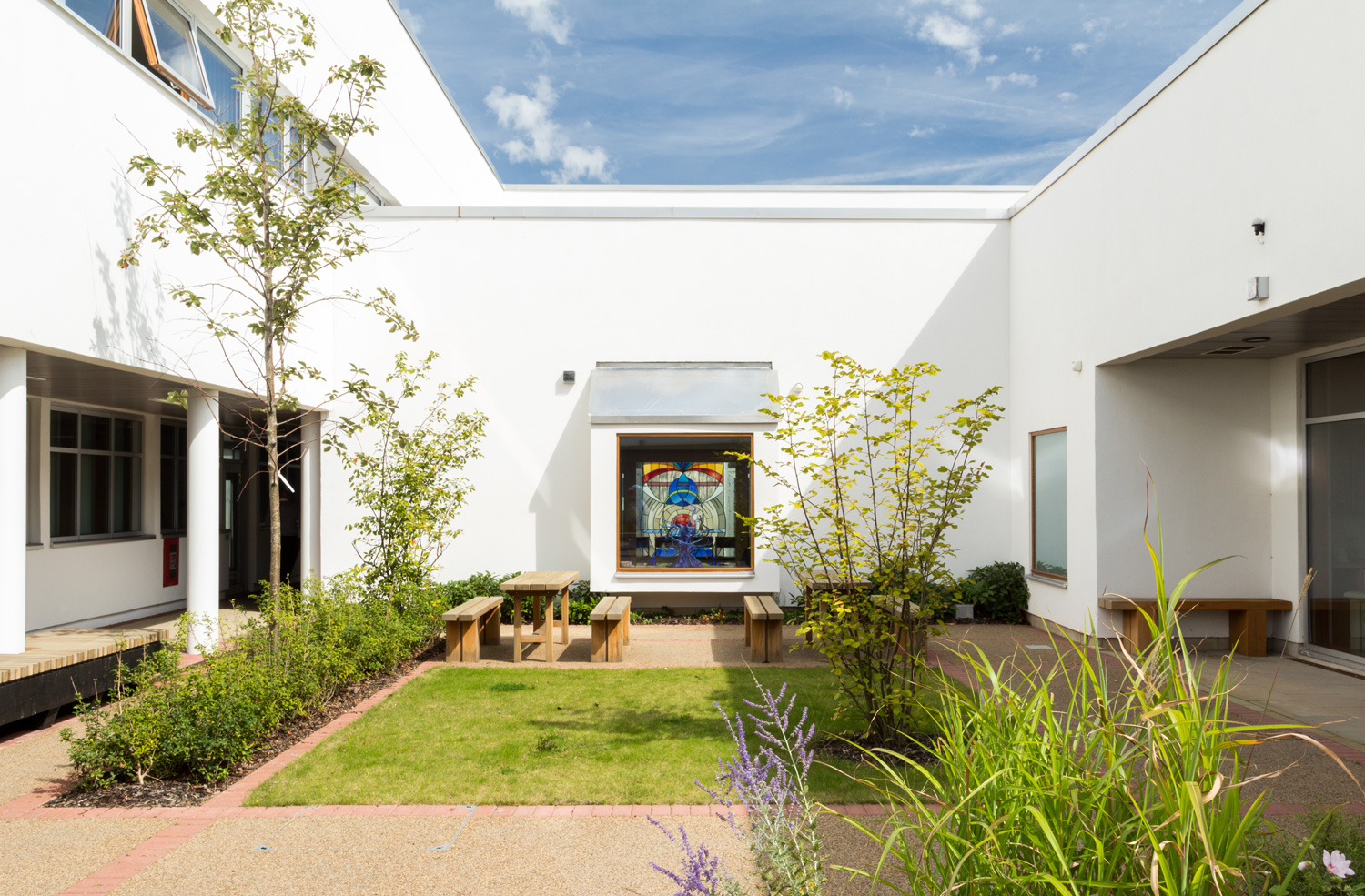 The award recognises an exemplar healthcare project completed over 5 years ago that has demonstrated fitness for purpose, flexibility and high performance over time, adapting to new service configurations and meeting international standards in sustainability, including social, economic, human and environmental factors.
Completed in 2015, Clock View Hospital set a new national benchmark in mental health facility design, due to the quality of its therapeutic environment and the level of engagement with the community it serves. Designed for future flexibility and adaptability, the building continues to provide an environment which supports the wellbeing of patients and staff, creating a supportive space for recovery. In preparation for our submission, we returned to the building to gather the perspectives of those that work there, and we thank them hugely for their insight.
From speaking with patients from accessing other services, they often speak about Clock View as being a more positive environment for them, given that they've got their own rooms and they're not sharing in dorms. This gives people more space and time to recover.
Just walking around the building fills you with a sense of optimism for the future. I think when you walk onto a ward or through the grounds, inevitably it makes you feel more upbeat. For me, it's that overarching organisational message, which is saying to people that use our services and to our staff, this is a really important place … we really value how people are cared for here, and we value you, the staff, as the people providing that care.
Our thanks to Mersey Care NHS Foundation Trust and gbpartnerships for their support in the submission, and the project team that came together to deliver a building we can all be proud of.
Earlier in the year, Clock View Hospital was also named the Healthcare winner in the Architecture Today Awards, an awards programme specifically created to recognise buildings that have stood the test of time.
To receive these two outstanding accolades, 8 years after the completion of the building, is a great tribute to the ambition of the client team at Mersey Care, spearheaded by design champion Beatrice Fraenkel, and the hard work and dedication of the project team that made Clock View Hospital a building that continues to deliver for patients, staff, visitors, and the local community.