Exploring the future of integrated care at EHD 2022
At this year's European Healthcare Design Conference, we have invited a panel of experts to participate in a workshop exploring the future of community healthcare infrastructure. We pose the question, 'how can integrated care be more than the sum of its parts?'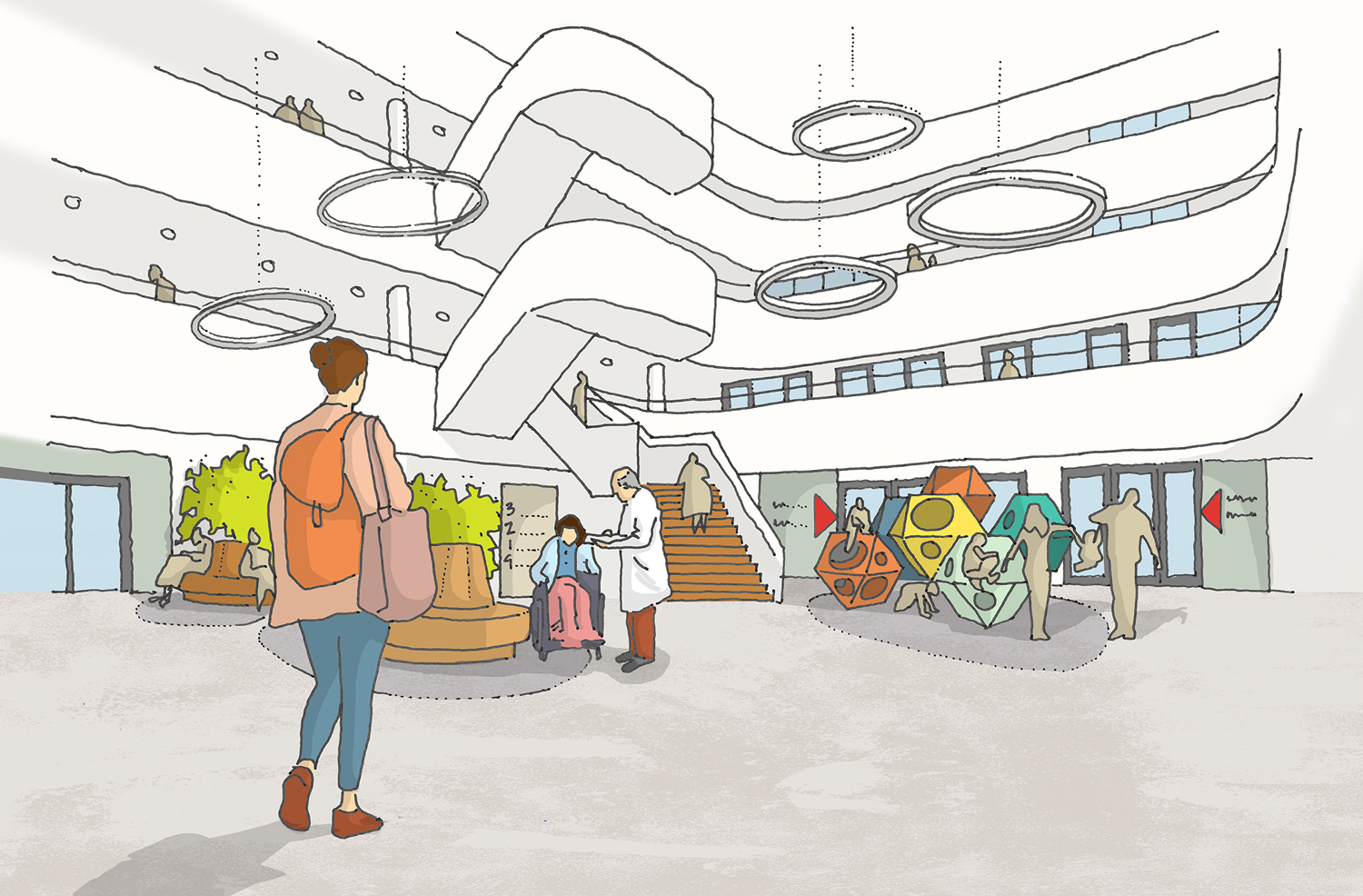 The question reflects current tensions which exist within health service delivery, public health and city and community planning. The UK health system is focused on episodic treatment and care, and its infrastructure, hospitals and clinics reflect that purpose. However, in the UK and around the world, health systems are creaking and even collapsing under the weight of demand as populations age. Many of the challenges faced by older people of frailty and complex morbidities are however, driven by factors in the community that are not regulated and managed through the health system; including environmental health, poor and overcrowded housing, social deprivation and isolation, and unhealthy consumption patterns and lifestyles.
We ask if new models of care, where health services are distributed in and across the community, can be better suited to these inherent needs, make much better use of limited financial and workforce resources, and be sustainable and adaptable over the long run? If so, what kind of services and buildings do we need to plan to support these changes? Could multi-sector and community-based facilities play a greater role in integrated care systems?
Our panel will look at scenarios, and debate how these tensions might generate progressive ideas and possible alternatives to the norms. We hope you can join us.
Chair
Christopher Shaw – Consultant, Medical Architecture
The panel
Martin Rooney – Delivery Director, New Hospital Programme, NHS England
Jaime Bishop – Director, Fleet Architects / Co-chair, Architects for Health
Stephanie Williamson – Co-chair, Architects for Health
John Kelly – Director, ETL
Lianne Knotts – Director, Medical Architecture
When and where
Date: 14th June 2022
Time: 12.40 – 13.50
Location: Council Chamber, Royal College of Physicians, London
Tickets: Visit the conference website for details.